Spectrum designation:

Captain Brown

Rank and attributions:

Colour-coded Captain, possibly senior staff Cloudbase officer

Real name :

Officially unknown

Place of birth :

Officially unknown

Date of birth:

Officially unknown

Height:

6 feet approximately

Weight:

Officially unknown

Eyes:

Amber

Hair:

Brown

Puppet specifications:

Captain Brown's voice was provided by Charles Tingwell.
Official information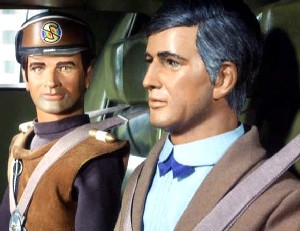 The character of Captain Brown, which only appears in the first episode of the TV series, "The Mysterons", and in flashback in the second episode "Winged Assassin", didn't receive any in-depth background information from TV/Century 21 media, unlike the other Spectrum characters. His identity and background remain unknown and the only true information we know about him is what we see in the TV series. Century 21 Magazine, in its 'Captain Scarlet Encyclopedia' (Issue number 15), got around this problem by declaring that 'Data from Spectrum files are withheld in deference to the deceased agent's family.'
In the first episode "The Mysterons", after their complex is destroyed by Captain Black, the Mysterons vowed to get revenge and declared a war of nerves, which would ultimately lead to the end of all lives on Earth. The first act of retaliation they threatened Earth with was the assassination of the World President James Younger. Colonel White gave Captain Brown his first taste of a field command by assigning him and Captain Scarlet to protect the World President.
While Brown and Scarlet are driving to the rendezvous, the Mysterons make their move, and they are killed when their Spectrum saloon car is forced to crash and career down a ravine. Both men are Mysteronised, and Brown sets about implementing the Mysterons' instructions. His true nature unbeknown to all, the Mysteronised Brown continues the assignment of the original, and escorts the World President to a Spectrum Maximum Security building in New York. There, he transforms into a living bomb and explodes.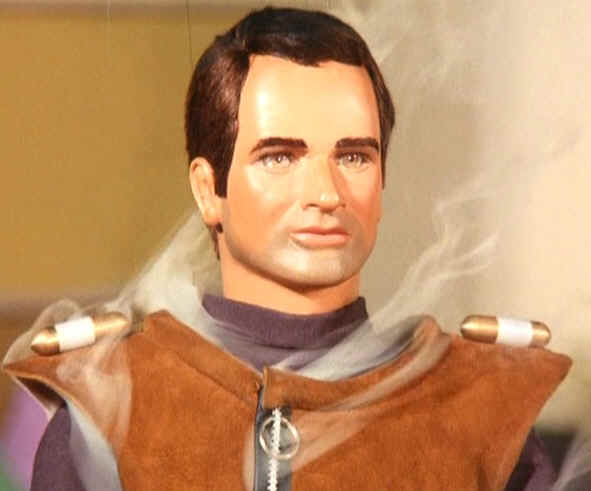 However, his assassination attempt fails; suspicious of Brown's strange behaviour – and probably seeing the smoke coming out of the man's collar – the World President activates a safety mechanism, which propels his chair into a safe room, just as the explosion occurs. It must be assumed that the Mysteronised Brown dies in the explosion, as the Maximum Security building collapses on top of him, and the Mysterons rarely re-activate an agent that has failed in their allotted mission.
At first, Spectrum believes that the Captain Brown who attacked the World President was an impostor, and that he carried a bomb on his person, which detonated a larger bomb, hidden somewhere in the complex. However, they later learn that in reality, this man was an exact copy of the real Brown, created by the Mysterons' inexplicable powers. It is also revealed in a later episode, that Brown did not carry a bomb, but actually became the bomb (as happened with the character of Major Brookes in the episode 'Point 783').
The real Brown (left) and his 'stunt double' (right)
Notes of interest
Captain Brown appears to have been a smoker. In the pilot episode, he carries a cigarette case that activates the alarms at the Maximum Security Building. To allay the guards' apprehension, Brown throws the cigarette case down in full view. If he had been carrying a bomb, this scenario might have been a carefully crafted move to get the bomb through security without it being detected. But, in the light of later information about Mysteronised agents' capacity to become bombs, this seems unlikely.
It is interesting to note that, in one brief camera shot, the head used for the puppet in the explosion, is not that used for Captain Brown earlier in the episode.
The 'exploding head' was also seen for a widely used publicity shot.
Although the Captain Scarlet series dealt weekly with death and violence - due to the chosen theme of the series, and the destructive aspect of the Mysterons' powers - and that consequently, numerous violent death scenes were shown, the death of the mysteronised Captain Brown, from the very first episode of the series, has to rank amongst the most graphic of them all, with Brown's body exploding in a rather spectacular manner.
Also seen as...
Having died twice in the first episode, the 'Captain Brown' puppet was re-used afterwards, and made various appearances throughout the TV series, as other important 'supporting cast' members. It was used for Major Reeves in 'Renegade Rocket', Doctor Conrad, in 'Flight 104', Gabriel Carney in 'Codename Europa', Charlie Hansen, in 'Fire at Rig 15', Neilson, in 'Noose of Ice' and the barman of the Vincent Bar, in 'Special Assignment'. Note that three of these characters suffered the same fate as Captain Brown: they were killed and mysteronised.
Captain Brown multiple appearances: From left to right: Gabriel Carney, Professor Conrad (top), Charlie Hansen (bottom), Major Reeves, Neilson (top), and the the barman of the Vincent Bar (bottom)
The puppet also makes appearances in other Supermarionation shows.

In Joe 90, it appears as Dr. Blakemore in the episode Operation McClaine and as secret agent Harry Sloane in Double Agent.

In 'Secret Service', the puppet was used to portray the infamous spy George Grey, from the To Catch a Spy episode. In this same series, heavily disguised under grey hair and mustache, the puppet was barely recognizable as General Brompton in Hole in One, and Professor Soames in "Deadly Whisper".

| | |
| --- | --- |
| | |
| | In Secret Service: George Grey (top left), General Brompton (top right) and Professor Soames (bottom) |

Left, in Joe 90: Harry Sloane (top) and Dr. Blakemore (bottom)
Brown's voice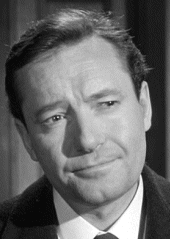 Charles Tingwell
Captain Brown's voice was performed by the multi-talented Charles 'Bud' Tingwell, an Australian actor born in Sydney. Tingwell also provided the voice of regular character Doctor Fawn, and gave voice for a number of supporting characters.
Before 'Captain Scarlet and the Mysterons', he had recorded character voices for the later episodes of 'Thunderbirds' and also in the feature film 'Thunderbirds are Go'. He later starred in 'Catweazle' and the 'Mindbender' episode of 'UFO'.
| | |
| --- | --- |
| with Francis Matthews in 'Dracula, Prince of Darkness' | In 'Mindbender' (UFO) |
A character actor, Charles Tingwell had many roles outside of Century 21 Productions. His most noticeable was that of Inspector Craddock in the Margaret Rutherford's 'Miss Marple' movies, where he would almost invariably end up being knocked over the head… including in 'Murder Ahoy', in 1964, in which actor Francis Matthews (Captain Scarlet's voice actor), played a secondary part. The two of them would meet again, two years later in 1966, playing two brothers, for the Hammer movie 'Dracula, Prince of Darkness', in which Matthews would play the main hero facing Christopher Lee.
Charles Tingwell died in a Melbourne hospital on May 15, 2009, at 86, after a battle with prostate cancer. He had a script by his side and was still learning his lines for his latest role. He was one of Australia's legendary actors, having appeared in over a hundred movies, and with a host of appearances on television and theatre.
He had his own website (The Official website of Charles 'Bud' Tingwell), where you can even find his 'Bud's Blog', where he invited people to leave their own comments.
---
CAPTAIN BROWN'S OTHER IDENTITIES
While it is true that the above information is all that can be described as 'official', additional backgrounds have been created in two different and very distinctive attempts to create a character for Captain Brown. Both efforts were written by fans who have used their creative imagination mixed with what little information was offered by the series, to fashion their own perception and vision of the character.
---
ALAN STEPHENS
Sources:
According to the 'Spectrum Fact File' that appeared in The New Thunderbirds comic, May 13th 1994, number 67, Captain Brown's real name was Alan Stephens. The magazine gave a complete background for the character, similar to the way TV/Century 21 had done for the main characters, decades earlier. The following information does not have to be regarded as official, because although it appeared in an 'official' publication, there is no known provenance for it before that date.
Spectrum designation:

Captain Brown

Rank and attributions:

Colour-coded Captain, possibly senior staff Cloudbase officer

Real name :

Alan Stephens

Place of birth :

Truro, Cornwall, United Kingdom

Date of birth:

14 January, 2033

Height:

6 feet approximately

Weight:

Officially unknown

Eyes:

Amber

Hair:

Brown

Puppet specifications:

Captain Brown's voice was provided by Charles Tingwell.
History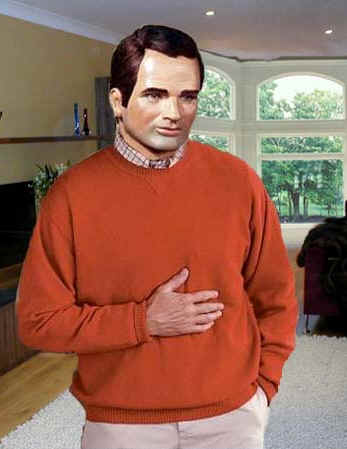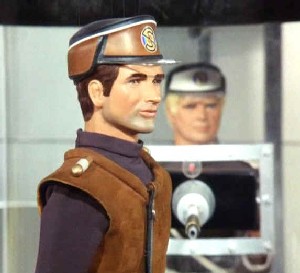 Stephens left college and joined the World Army Air Force, where he gained degrees in aerospace design management, metal structural engineering and space related mathematics. His superiors were greatly impressed by his capacities in these various fields, and so they promoted him to head the organization responsible for research and development on a new top secret space ship project called 'Zero X'.
His success with the Zero X project led to Stephens working on a new, even more secret assignment: the design of the floating headquarters of a new security organization, to be called Spectrum. While working on this project, Stephens became a firm friend of Colonel White's. White recognized Stephens' expertise with cameras and electronic surveillance, gained during his time in the WAAF. Considering these skills, and his involvement in the conception of Cloudbase, Stephens was one of the first men to be chosen to become a Spectrum captain, and he received the codename of Brown.
While off duty, Captain Brown was a keen fisherman. He also liked photography and restoring antique clocks.
Marion Woods uses the name of Alan Stephens, and a few of the details given above, for the character who becomes Captain Brown in her story covering the recruitment of Spectrum's colour-captains, 'Natural Selection'.
---
STEVE BLACKBURN
Sources:
The name 'Steven Blackburn' was created as the real identity for Captain Brown by Mary J. Rudy in the fan fiction story 'Chance for a Lifetime', and in this story, we learn that Brown and Blue worked together as test pilots in the World Aeronautical Society, and that Brown was married. Chris Bishop in 'All the Colours of the Rainbow' gave more background information on the character, using this introduction from Mary and other observations from the TV series.
Unlike 'Alan Stephens', Steve Blackburn's identity seems to have been adopted by the Captain Scarlet fandom community, and the character has made multiple appearances over the years in various stories, not all written by either Mary J. Rudy or Chris Bishop.
However, while the previous identity of 'Alan Stephens' might be considered as semi-official, the same cannot be said for Steve Blackburn. Although some fans might consider this identity as semi-official, it is important to note that it shouldn't be the case, as none of the information about him has appeared in any official media. Steve Blackburn is purely a fan fiction creation.
Spectrum designation:

Captain Brown

Rank and attributions:

Senior staff officer, colour-coded captain

Real name :

Steven 'Steve' Blackburn

Place of birth :

Australia (no further detail known)

Date of birth:

Unknown (Steve Blackburn was in his 30s at the time of his death)

Height:

6 feet approximately

Weight:

Unknown

Eyes:

Amber

Hair:

Brown

Puppet specifications:

Captain Brown's voice was provided by Charles Tingwell.

Marital Status:
Married at the time of his death.
Relatives:
Rebecca 'Becky' Evershaw (wife), Steven Blackburn Jr. (son - born after his father's death).
History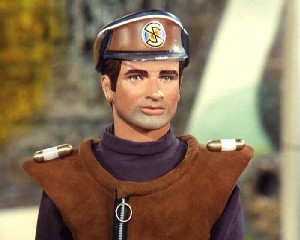 An Australian, Steve Blackburn has a reckless temperament, and a very unique sense of humour, which fitted perfectly with his chosen profession of test pilot for the World Aeronautical Society. There, he met Adam Svenson, another test pilot, and the two of them began a friendly rivalry to break altitude and speed records. When Adam was transferred to the security department, Steve became head of the Flight Division. Eventually, the two of them lost contact (As told in 'Chance for a Lifetime').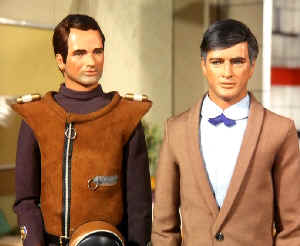 Years later, Blackburn is approached by the Spectrum selection committee to join the new security organization. Probably attracted by the promise of the new challenges presented by this new assignment, Blackburn goes to Sydney, Australia, and the rendezvous appointed by the selection committee. It's there, at an abandoned warehouse, that he finds his old friend from the WAS, Adam Svenson, who has also been invited to join the new organization, along with the other men who will form the senior staff of Cloudbase. During the assessment trial that follows this first meeting, and leads them to the training camp of Koala Base, Blackburn meets the team of Angel pilots, as well as the radio operator, Rebecca Evershaw, a former WAAF lieutenant. He and Rebecca fall in love and eventually marry.
After becoming Captain Brown of Spectrum, Blackburn is stationed on Cloudbase, while his wife, now pregnant, goes to work at London Spectrum HQ's communication centre. As he was the officer with the least field experience, Brown is assigned as Captain Scarlet's partner, because of Scarlet's extensive field mission experience (All these events from 'All the Colours of the Rainbow').
Captain Brown's reckless nature lands him in trouble when, in an attempt to test the Angel craft's manoeuvrability, he flies between the pylons of Cloudbase's Control Tower, and then past the Promenade Deck where Colonel White is having tea. An angry White grounds Brown indefinitely after this stunt, which might have had dreadful consequences (As told in 'The Secret' and 'Room of Amber'). Consequently, Brown doesn't receive his chance at commanding a mission until after the events on Mars, and the Mysterons' first attack. Charged with protecting the World President, he is killed and taken over by the Mysterons. Soon after this, his wife, Becky Evershaw, leaves Spectrum and gives birth to a boy, that she names 'Steven', after his father.
Notes of interest
The only reason why Chris Bishop made Steve Blackburn an Australian was because the actor who performed his voice, Charles Tingwell, who also was the voice of Doctor Fawn, was Australian.
Chris Bishop didn't consult with Mary J. Rudy regarding the expansion of the character's background, as at this point, the two didn't know each other, but made acknowledgement of Mary's creation of the character. Later on, upon contact between the two, Mary approved of Chris' additions, as her development of the character (including his Australian background) was very similar to the way she intended the character to be. Although written by Chris Bishop, the Promenade Deck incident was an idea from Mary J. Rudy, that she developed years before it was mentioned in fan fiction.
Lieutenant Brown
In the story 'Dark Horizons', which presents one alternative future timeline story, Chris Bishop features Captain Brown's son, also named Steven. Carrying the codename "Lieutenant Brown" in tribute to his father, he is a much less affable character than his father – although given that this is only a potential future timeline, Steve Blackburn's son might have grown up to become a totally different character from the one in this story.