CAPTAIN SCARLET | CAPTAIN BLUE | CAPTAIN OCHRE | CAPTAIN MAGENTA | CAPTAIN GREY |
COLONEL WHITE | LIEUTENANT GREEN | CAPTAIN BLACK | DOCTOR GOLD
DESTINY ANGEL | HARMONY ANGEL | SYMPHONY ANGEL | MELODY ANGEL | RHAPSODY ANGEL
SPECTRUM ANGELS SQUADRON

NAME:
Caroline Foster-Finch
CURRENT AGE:
28 years old
CITIZENSHIP:
British
MARITAL STATUS:
Possibly single
EYES:
Blue
HAIR:
Brown
RACE:
Caucasian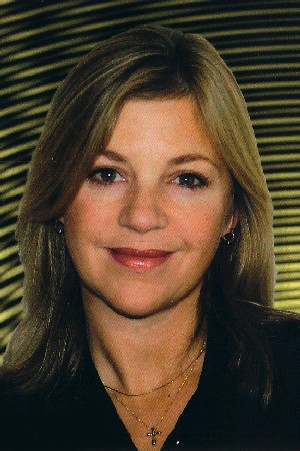 Julia Brahms
ADDITIONAL DETAILS:
White Falcon pilot, Rhapsody Angel was a member of the Royal Naval Air Service, where she piloted rescue helicopter. The character had very little screen presence in the series, less than the previous Rhapsody from the original series. In episode 'Shape Shifter', she is seen in the hangar, checking on a White Falcon craft, suggesting that she has some knowledge of mechanics.
The character's features, except for the hair, were base on actress Cameron Diaz, as she appeared in the 2000 movie, Charlie's Angels. For the rare occasion the character had a speaking part, Julia Brahms provided her voice.
CAPTAIN SCARLET | CAPTAIN BLUE | CAPTAIN OCHRE | CAPTAIN MAGENTA | CAPTAIN GREY |
COLONEL WHITE | LIEUTENANT GREEN | CAPTAIN BLACK | DOCTOR GOLD
DESTINY ANGEL | HARMONY ANGEL | SYMPHONY ANGEL | MELODY ANGEL | RHAPSODY ANGEL
SKYBASE CENTRAL HOME | WORLD OF NEW CAPTAIN SCARLET | CAST OF CHARACTERS | CRAFT & EQUIPMENT |
EPISODE GUIDE | MERCHANDISING | FAN FICTION | MISCELLANEOUS
OTHER WORLDS OF GERRY ANDERSON | LINKS | SID DATABASE | SITE MAP
SPECTRUM HEADQUARTERS HOME | SPECTRUM HQ FORUM | UPDATES | NEWS PAGE
You can send your comments to:
Copyright © of all trademarked material ('Gerry Anderson's New Captain Scarlet, Hypermarionation, Gradana, CITV, 'and als, 'Captain Scarlet and the Mysterons', 'Supermarionation', and all other series titles, their characters, vehicles, crafts, etc.) owned by Anderson Entertainment Ltd/GAP plc, and/or ' ITC/Polygram and/or Carlton International and/or other owners.

Information of the series mentioned on this fan site are all being taken from copyrighted © material (books magazines, DVDs, TV medias, comics etc.) property of their rightful owners, official organisations and/or artists depending of ownership rights.

This site is meant as a fan site, with respect and tribute to the work of those artists.

No profit is been made from the use of those copyrighted © materials.