ADDITIONAL DETAILS: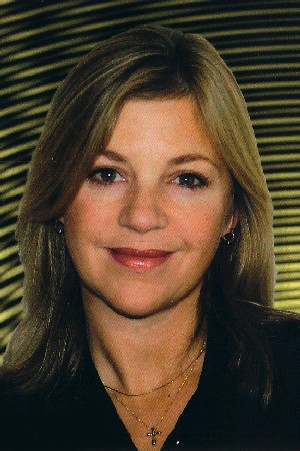 Julia Brahms
Captain Ochre is the only female 'colour-coded' Captain forming the Spectrum team of field agent. Her background lists her as a former undercover agent from the European Police Agency. Elaine McGee is a highly trained operative, expert in handling heavy, computerized artillery (as seen in the episode 'Enigma', an expert biker, and fierce hand-to-hand combatant ('Grey Skulls').
This female character replaced the original Captain Ochre character which previously appeared in the episode 'Instrument of Destruction, Part 1'. No explanation is given in the series of what exactly happened to this male Captain Ochre. The new female character appeared in the last episode of the first series, 'The Achilles Messenger'. For this episode, she was given lines previously written for Captain Grey.
Ochre became a popular character, which made quite a few prominent appearances in the following episodes, even out-staging Destiny Angel's presence. The final episode of the series, 'Grey Skulls', which came in late as a replacement for the originally scheduled episode 'House of Dolls', deemed too scary for kids, Captain Ochre was given the spotlight when she went after a biker who had stolen her Stallion Raid Bike.
The voice of Ochre was performed by Julia Brahms, who also voiced Rhapsody Angel.