CAPTAIN SCARLET | CAPTAIN BLUE | CAPTAIN OCHRE | CAPTAIN MAGENTA | CAPTAIN GREY |
COLONEL WHITE | LIEUTENANT GREEN | CAPTAIN BLACK | DOCTOR GOLD
DESTINY ANGEL | HARMONY ANGEL | SYMPHONY ANGEL | MELODY ANGEL | RHAPSODY ANGEL
SPECTRUM CAPTAINS

NAME:

Iain Taggart

CURRENT AGE:

38

PLACE OF BIRTH:

Scotland

CITIZENSHIP:

Scottish

MARITAL STATUS:

Single

EYES:

Hazel brown

HAIR:

Brown

HEIGHT:

Approx. 6ft

WEIGHT:

Approx. 170lbs

RACE:

Caucasian
ADDITIONAL DETAILS:
At 38 years old, Captain Grey is the oldest of the 'colour captains' forming the team of field agents for Spectrum. He is a former Black Watch, 3rd Battalion Royal Regiment of Scotland, and also served as an operative of the British special force unit of SAS (Special Air Service). He is listed as a surveillance specialist and as shown in episodes such as 'Enigma', he seems to be an expert in heavy, computerized artillery. In the episode 'Instrument of Destruction, Part 1', Captain Grey is shown playing the bagpipes at Captain Black's funeral.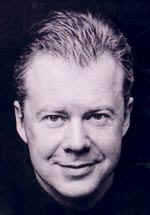 Robbie Stevens
The Scottish background given to the CGI Captain Grey character could be seen as an obvious tribute to actor Sean Connery, whom had been the model for the original Captain Grey's puppet. However, the features of the CGI character combined characteristics of Scottish actor James Cosmo, as he was in his role of Lieutenant Anderson is the UFO episode Reflections in the Water, as well as actor Pierce Brosnan, as seen in James Bond's Die Another Day.
The character wasn't used often, but when he had a spoken part, Robbie Stevens provided his voice.
CAPTAIN SCARLET | CAPTAIN BLUE | CAPTAIN OCHRE | CAPTAIN MAGENTA | CAPTAIN GREY |
COLONEL WHITE | LIEUTENANT GREEN | CAPTAIN BLACK | DOCTOR GOLD
DESTINY ANGEL | HARMONY ANGEL | SYMPHONY ANGEL | MELODY ANGEL | RHAPSODY ANGEL
SKYBASE CENTRAL HOME | WORLD OF NEW CAPTAIN SCARLET | CAST OF CHARACTERS | CRAFT & EQUIPMENT |
EPISODE GUIDE | MERCHANDISING | FAN FICTION | MISCELLANEOUS
OTHER WORLDS OF GERRY ANDERSON | LINKS | SID DATABASE | SITE MAP
SPECTRUM HEADQUARTERS HOME | SPECTRUM HQ FORUM | UPDATES | NEWS PAGE
You can send your comments to:
Copyright © of all trademarked material ('Gerry Anderson's New Captain Scarlet, Hypermarionation, Gradana, CITV, 'and als, 'Captain Scarlet and the Mysterons', 'Supermarionation', and all other series titles, their characters, vehicles, crafts, etc.) owned by Anderson Entertainment Ltd/GAP plc, and/or ' ITC/Polygram and/or Carlton International and/or other owners.

Information of the series mentioned on this fan site are all being taken from copyrighted © material (books magazines, DVDs, TV medias, comics etc.) property of their rightful owners, official organisations and/or artists depending of ownership rights.

This site is meant as a fan site, with respect and tribute to the work of those artists.

No profit is been made from the use of those copyrighted © materials.