For The End Of Credits Challenge
THIS IS THE VOICE OF THE MYSTERONS. WE KNOW THAT YOU CAN HEAR US EARTHMEN. OUR NEXT ACT OF RETALIATION IS LAUNCH YOUR PLANET INTO A GLOBAL RECESSION!!!! YOU HAVE BEEN WARNED....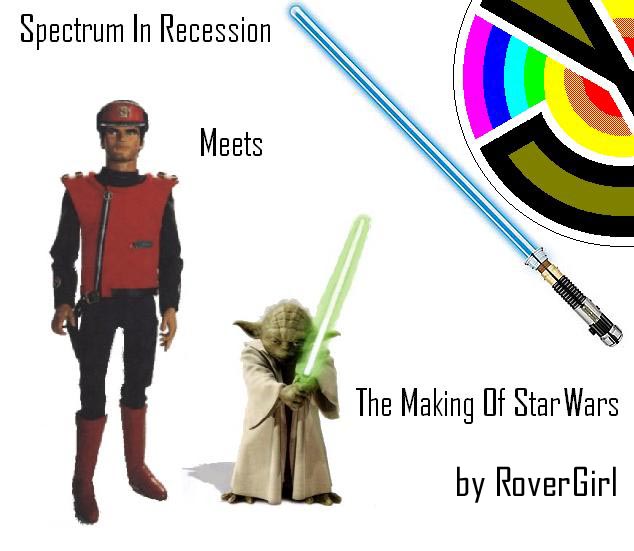 In respond to the recession brought on by the Mysterons, Captain Scarlet, as the highest paid member of staff at Spectrum, was fired. After several weeks of unemployment he found himself a job...working for George Lucas on Star Wars...
Swamp
<![if !vml]>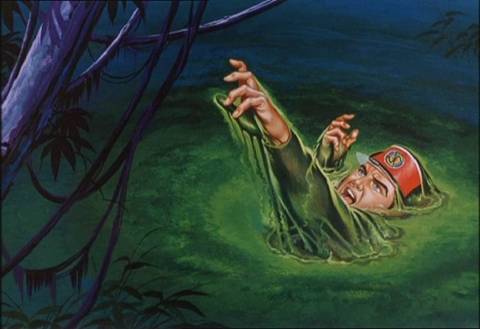 <![endif]>

Why Yoda you little bastard!! I'll get you for this!!
Falling
<![if !vml]>
<![endif]>

Captain Scarlet realised that agreeing to be Mace Windu's stunt double was the path to the dark side of the morgue.
Booted From A Car
<![if !vml]>
<![endif]>

Punch it, Chewie!!
Spiked Walls
<![if !vml]>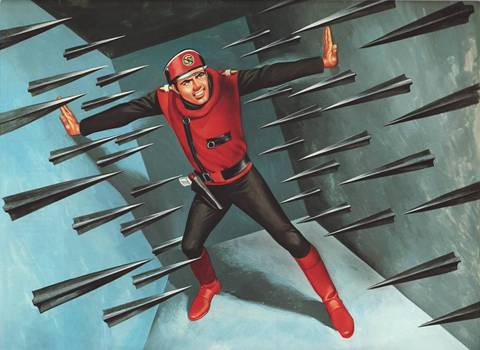 <![endif]>

Um George... I thought this shot from going to be blue screen... and where's Princess Leia?... I can't remember the walls having spikes in Episode 4 either...
Falling Creates
<![if !vml]>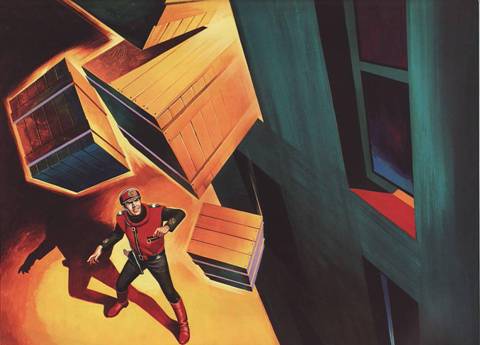 <![endif]>

Someone from the Star Trek set next door mistook Scarlet for a red shirt.
Cobra
<![if !vml]>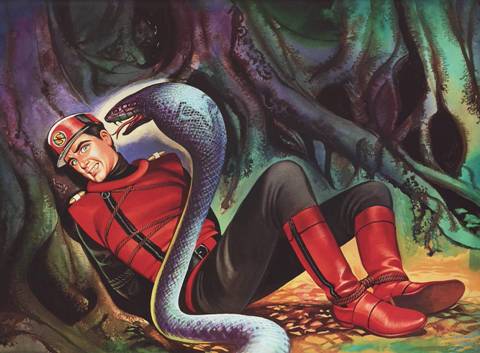 <![endif]>

I'll never call the Ewoks cute little teddy bears again!
Dynamite
<![if !vml]>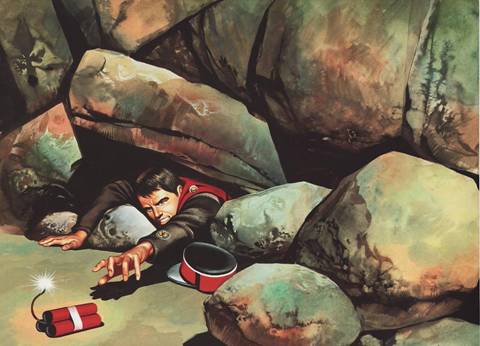 <![endif]>

Scarlet's stupid effort to save Princess Leia by doing a Wild E Coyote impression was bound to fail.
Tank
<![if !vml]>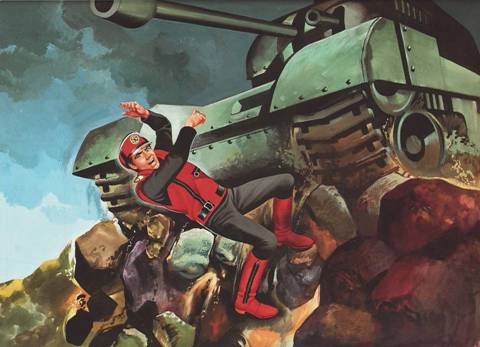 <![endif]>

But I didn't want to be in the Battle of Naboo scene!!
Sharks
<![if !vml]>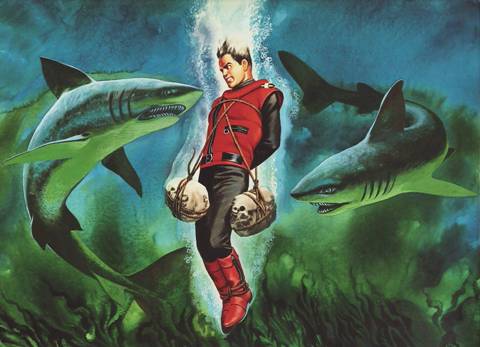 <![endif]>

Don't worry folks! This isn't real! The sharks are CGI like the other 95% of things that appear in the movie.
Explosions
<![if !vml]>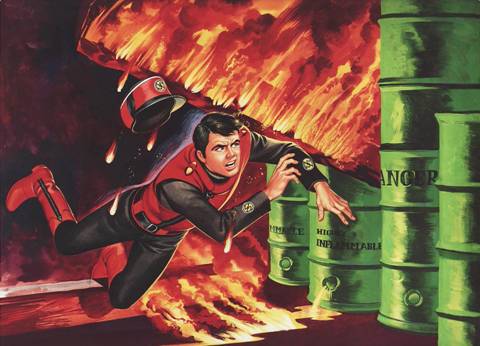 <![endif]>

When George said I was going to be stationed on the Death Star, I didn't realise he meant literally!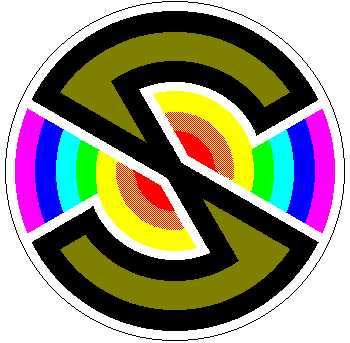 All characters created by Gerry And Sylvia Anderson for the TV series "Captain Scarlet and the Mysterons" Some events and characters Copyright © of all trademarks materials (Captain Scarlet & the Mysterons and all other series titles, all their characters, vehicles, crafts, etc.), owned by ITC/Polygram. Artwork by Ron Embleton. Information of the series are all been taken from copyright © materials (books, magazines, videos, TV medias, comics, etc) owned by ITC/Polygram/Carlton.
Any comments? Send an E-MAIL to the SPECTRUM HEADQUARTERS site
MULTIVERSE & CROSSOVERS CHALLENGE