<![if !vml]>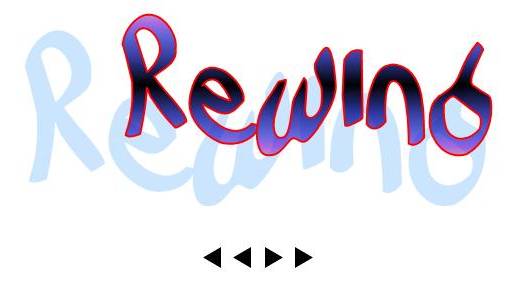 <![endif]>
<![if !supportEmptyParas]> <![endif]>
<![if !vml]>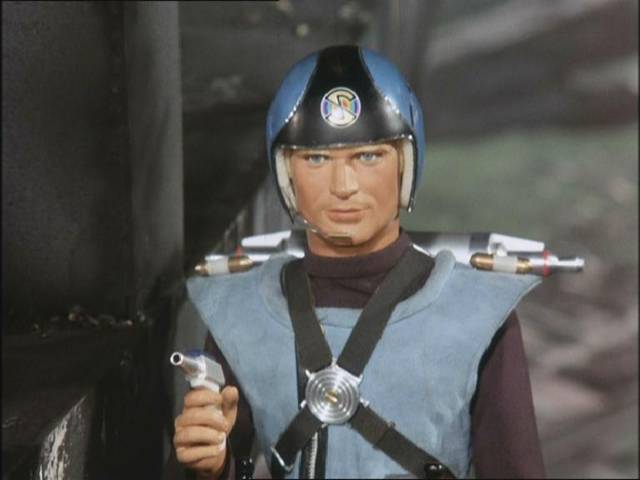 <![endif]>
<![if !supportEmptyParas]> <![endif]>
<![if !vml]>

<![endif]>
<![if !supportEmptyParas]> <![endif]>
<![if !supportEmptyParas]> <![endif]>
<![if !supportEmptyParas]> <![endif]>
<![if !vml]>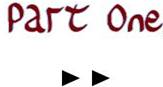 <![endif]>
<![if !supportEmptyParas]> <![endif]>
<![if !supportEmptyParas]> <![endif]>
Captain Blue of Spectrum saluted and the Taoiseach smiled, indicating that he should take a seat.
"Many thanks, Captain; it's a comforting thing to know that our national security network is up to the new standard and running smoothly.  I'm sure you'll forward your full report to the European Triumvirate's officers – I believe President Henderson is taking the lead on this initiative?"  Captain Blue nodded confirmation.  "I should express my satisfaction at that, I know Henderson well, and he's a good man to work with, but nevertheless, I appreciate you giving me a sight of the interim report here and now.  I'll be sending my own report to him as soon as maybe, and I'll copy Colonel White in on it too."
"Thank you, sir; I'm sure the colonel will appreciate the gesture."
"Is there anything else I can help you with while you're here, Captain?"
"There is one way you could help me, sir.  There's been a problem with the tracking relay station at the World Navy's Western European base, at Moneypoint.   Because of it, the important upgrade that needs installing to complete this sector of the European enhancements has been delayed.  I was informed earlier that the technicians have fixed the initial problem, but they're having trouble uploading the new program. I can do that, if I can get in there.  As we weren't sure it'd even be ready while I was here, I wasn't provided with the necessary authorisation to gain access… but, if you could just…"
"Say no more!  I'll have my secretary nip along to the Defence Minister's office and get him to sign a chitty.  The World Navy are most obliging about accepting the Government's passes into the base."
"Yes, it's standard procedure, sir; designed to ensure the World Navy doesn't get too big for its boots – or should that be boats?"
  "I'll pretend I didn't hear that last remark, Captain." O'Flaherty chuckled and reached over to give instruction to his assistant over the intercom.
Blue blushed slightly. It wasn't often that he spoke without giving due consideration to his words, but the friendliness of O'Flaherty,  and the people he'd been working with,  had lulled him into a feeling of camaraderie with them, and he'd relaxed his guard. 
It would never have happened if Captain Black had been here with me, he thought.  He never allows friendliness to affect his professional detachment. 
He spared a thought for his absent field partner, currently leading an exploratory expedition to Mars.  Captain Blue was basically an honest man and he admitted to himself, not without some twitch of guilt, that it was a relief to be on this mission alone: Conrad Turner was hard work.   Nevertheless, it was lucky O'Flaherty was such an easy-going sort of guy, but he'd better watch his tongue in future.
"Thank you, sir. It'll save me the time of waiting for the World Navy to issue authorisation, and with these reviews on all over Europe, Spectrum's pretty busy at the moment."
"My pleasure, Captain.  Anything to help Spectrum,"
Brian O'Flaherty inclined his head and leant back in his leather upholstered chair, which creaked slightly. "Tell me, Captain, is this what Spectrum is going to be doing all the time?  I know that our late, lamented World President had wide-reaching plans for his new security organisation, and this seems – no offence – a trifle 'domestic' for Spectrum's interest.  Am I right to assume that the newly-installed World President Younger is less sure what you should be doing?"
Blue quickly realised that he was expected to divulge information in return for the favour he'd received – the Taoiseach was well-known as a subtle politician, however affable he appeared.  This time, though, he was on his guard and chose his words carefully.   "Spectrum's brief was always to combat terrorism, wherever and in whatever form it takes, sir.  The new World President is as firmly committed to that as President Bandranaik was; in fact he worked closely on the project when he was Senior Vice-President. His… elevation to the top job means that the situation hasn't changed at all.  We're involved with the new security networks purely because Colonel White sees the value of the Triumvirate's security upgrade program and he volunteered our help.  Once it is in place, I expect administration of the project will be devolved to a different organisation."
"Oh, I see. Well, be assured that the government here will do all we can to help.  Ireland sees itself as very much a part of Europe."
 "That's good to know, sir." 
 "Will you be driving over to Moneypoint, Captain Blue?  It's a lovely drive, even at this time of year, and you might find it easier than trying to land an aircraft within the compound.  Between ourselves, Captain, the Bereznians have been making noises about the freedom of the seas again, and the last report I had from the Supreme Commander's office said they'd detected a fleet of their submarines patrolling the Atlantic, off the west coast here.  I don't suppose it'll amount to much, but I have a feeling the naval base will be on the alert, and unexpected, unidentified planes might not get a welcome – even those declaring themselves friendly."
"Is it likely that the Bereznians would launch an air attack, sir?"
 "Probably not, but it's not so long since they sank that fishing boat – you know about that?  Good. It was a sorry business, right enough, and one which heightened anti-Bereznian sentiment here. There has been some sabre-rattling in the military because of it too.   Now I'm more a believer in the cock-up theories than the conspiracy ones, so I'm thinking it was a sad accident, but even so, as I say, the base is going to be jittery.  I'm probably teaching you your job, Captain, but my advice is better a car than a plane, under the circumstances." 
"You're probably right, sir.  I'll requisition an SSC from Spectrum: Dublin and drive over.  It shouldn't take me that long to get there and, as everything went so smoothly here, I still have a few days' grace on my mission schedule.  Time enough to make the trip there and back, and still have plenty of time to work on the upgrade."
Rising to his feet to signify the meeting was at an end, O'Flaherty said, "Speak to my secretary on your way out; she should have your entry authorisation organised by now."  He extended his hand and shook the tall American's hand warmly. 
Captain Blue saluted. "S.I.G., sir."
Escorting his guest to the door, the Taoiseach kept up the conversation.
 "Well, have a good and safe journey, Captain Blue.  Remember what they say: if the Emerald Isle gets into your system, you'll never want to leave us!"
 "I can believe it, sir!  Everyone here has been most welcoming and helpful.  My thanks, once again."
In the main office the young secretary gave the handsome American a coy smile and handed him the paperwork.  He saluted her, gave her his brightest smile and a flirtatious wink that made her blush and giggle.
Captain Blue left the offices in a light-hearted mood and hummed to himself as he walked through the bustling streets to the brand-spanking-new Dublin offices of the World Government's latest international security force, and took possession of a sleek, powerful, red saloon, codenamed the Spectrum Saloon car.  He informed Cloudbase where he was going, set the satnav for Moneypoint and began the next phase of his mission with a feeling of relaxed optimism.
<![if !supportEmptyParas]> <![endif]>
<![if !vml]>

<![endif]>
<![if !supportEmptyParas]> <![endif]>
The satnav gave clear and precise instructions and once out of the urban sprawl of Dublin the roads were fairly clear and fast.  Blue had always enjoyed driving, and with the power of the SSC at his command it was a pleasure to be out and about.  He relaxed and glanced at the attractive countryside he was travelling through with some pleasure. Living on a huge floating base, 40,000 feet above the earth, might seem exciting to the ordinary Joes in the streets, but sometimes it was just nice to be out in the fresh air, smelling the – admittedly, occasionally whiffy – smells of the countryside.  It was a little early to see the full glories of spring, yet the promise of regrowth was evident in the plants, heavy with buds, that lined the verges and Blue's psyche responded to the primeval regenerative urge of nature that pervaded the air.  
The canteen in the Dublin offices had provided him with a hearty sandwich, bottled water and a small selection of soft fruit, and on a whim Blue drew into a lay-by and dined 'al fresco', the weather being unseasonably mild.   He felt a growing sense of tranquillity as he listened to the silence and watched the scudding clouds race across the sky.  Finally he dragged himself from the pleasant spot and hit the road again, following the concise, clipped voice of the satnav westwards with the setting sun. 
He reached Moneypoint as the twilight began to turn the sky to a kaleidoscope of oranges and reds.  His pass gained him access without any problem, and the naval attaché, whose office he was ushered into, allocated him quarters nearby.   After taking possession of his egalitarian room, Blue strolled down to the base's public bar, where he'd been told he could get a decent meal.  
There was an impromptu céilidh going on and he was invited to join in and handed a pint of Guinness before he had a chance to refuse.  He sipped it slowly, nodding in response to the friendly assertions that 'it'll do ya' a power of good!'.
His companions were surprised that he recognised – and even knew – many of their songs.
"I grew up in Boston," he explained to an elderly man sitting beside him.
"Plenty of good folk went to Boston," the old man said sagely, "back in the days when it was leave or starve.  Why, Boston's an honorary Irish town."
Blue smiled.  "In my home state about every fifth person you meet claims to be Irish by descent," he agreed.  "And you'd certainly think so, on St Patrick's Day!"
"But you've no Irish yourself?" his new friend asked, a look of sympathy on his face.
"Not that I know of.  My father's family were Scandinavians."
"Ah, but to be sure!  Wasn't it the Vikings that were after starting Dublin?" the old man cackled cheerfully, raising his glass to their young American visitor.  "On my honour, that makes you a tiny bit Irish too!"
Blue grinned and raised his glass in response.  They drank a toast to the 'good old Emerald Isle'… the first of many toasts drunk that night.
The next morning, Blue's head was thumping and the thought of breakfast made him queasy.   Nevertheless he was in the office at the appointed hour and settled down to update the security programs for the tracking relay.   The problem wasn't as serious as he'd imagined; either that, or – Blue acknowledged – Captain Magenta's program patch was better than he'd realised. He informed Cloudbase that he'd completed the task, and ran a series of tests and dummy sweeps in conjunction with Lieutenant Green and Captain Magenta. 
Once that was completed, he reported in for his next assignment and Colonel White ordered him to return to Dublin, where he was to rendezvous with Major Dempsey, the head of Spectrum in Ireland.  It seemed that the Taoiseach had given Dempsey some papers of a highly secret and confidential nature with a request that Captain Blue deliver them to Spectrum: London, where President Henderson was due to arrive in the next day or so.  The colonel charged his officer with delivering the documents personally, before Henderson held his scheduled talks with the British Prime Minister, the Heads of the Scottish and Welsh Parliaments and a senior representative of the Supreme Commander: Earth Forces.
"The question of the Bereznians' recent naval incursions will be discussed, and Mr O'Flaherty's report is vital for those discussions," White explained.  "Your priority must be to get the papers there on time, Captain."
Blue acknowledged the order with a sigh.  He'd hoped that this mission wouldn't degenerate into that of a message boy, but there had always been a slight risk that it would.   He wrapped up the work at Moneypoint and bade farewell to the friendly staff of the base, pointing the SSC eastwards in the direction of Dublin once more.
He'd gone some distance and was making good time when the sky started to grow leaden and great banks of rain-heavy clouds flowed in from the coast and down the surrounding hills in a tide of mist and drizzle, until the valley he was driving along grew dark with them. A few minutes later there was an ominous rumble overhead and the heavens opened – rain drilled down in a torrent, bouncing on the surface of the road and drumming on the roof of the car.   The SSC's automatic headlights flashed on, and the windscreen wipers sprang into action, splashing through the deluge at maximum speed, but with little effect. 
Blue slowed the car to a crawl, barely able to see the roadway ahead.  This is going to make me late…
A deafening clap of thunder rolled overhead and the jagged spear of lightning that sliced through the darkness, earthing itself just ahead of him, almost blinded him.
The satnav faded into a hiss of static and the headlights went out. The engine died and the powerful car rolled slowly to a dead stop.
Blue swore.  He pressed the starter and tapped the dashboard control panels but the lighting must've fused everything.   The static when he tried to report to Cloudbase, or, indeed any other Spectrum facility, almost deafened him.  He stared out into the raging storm and sighed. There was nothing else for it, but to 'get out and get under' and see if he could coax the machine back to life.   He realised with a grimace that he hadn't got a raincoat. 
Spectrum's colourful uniforms were the very latest in high-tech garments: bullet resistant, wired for sound and thermally-lined to adjust to the wide range of temperatures officers might expect to encounter as their missions took them around the globe; however, Captain Blue soon discovered they were evidently not water-proof, and within minutes he was soaked to the skin.
To add to his woes, his best efforts at repairing the car were fruitless; the SSC remained dark and quiet. The light of the standard issue torch was just about adequate for him to see what he was doing, but as his fingers started to grow numb with cold he realised he wasn't going to be able to do much more – even if he'd had any more ideas about what to try.
He straightened up and glanced around him.  What had seemed pleasant, open countryside, now looked barren and deserted, and he couldn't remember the last time he'd passed a house or farm.  His heart sank as, locking the SSC, he set out in the direction he'd been travelling, hoping to reach some sign of habitation before too long.
 He'd been walking for what seemed like an age, when he thought he heard a car approaching.  He turned and peered hopefully through the pounding rain: there was a dim glimmer of headlights in the distance.  Fervently thanking the Almighty for this hope of deliverance, Blue moved out into the road, prepared to risk being mowed down rather than let this rare chance slip past. He needn't have worried, the car slowed as it approached and stopped some feet away from him. 
A woman's voice called:
"Can I help?  I saw your car a few miles back."
He came to the open window and looked down at her; from what he could see in the poor light, she was young and pleasantly attractive, dressed in a green jacket, with a scarf over her hair.  She was squinting up at him as she waited his reply and she laughed merrily as the rain trickled from his peaked cap and splashed against her shoulder.
Apologising profusely, he explained, "I'm a Spectrum Captain," well aware that she might not recognise the bedraggled uniform.  "There was a flash of lightning and my car – the electrics – packed up.  If you could give me a lift to somewhere with a garage, or even just to somewhere I can contact my base…"
"Surely, Captain; hop in the car."
With a grateful smile he sprinted round to the passenger side and opened the door.  Good manners made him pause before he slid into the seat.
"I'm soaked through, I'm afraid your upholstery-"
"- Has seen far worse than a man with a wet behind," she interjected, laughter in her voice.  "Don't concern yourself."
Smiling, he settled into the seat and removed his cap, running a hand through his wet hair. 
"I'm very grateful, ma'am," he said, as she turned up the heating, put the car in gear and started to move.
"American?" she asked succinctly.
"Yes, I'm here on business. I was driving back to Dublin."
"Americans always are 'here on business'," she commented cryptically.  "I never knew a race more concerned with time and money."  She turned and gave him an apologetic half-smile. "That was rude of me, I'm sorry." Her voice was soft and gentle, so that not even her deprecating remark sounded offensive to him.
"Not all Americans are like that," he replied, giving a moment's thought to his father who put his business concerns before everything – even his family, or so it seemed at times.
"No, I'm sure they're not."  She paused.  "Call me a cynic; I was once badly let down by an American."
"Then a jaundiced view of us all is kind of understandable," he reasoned, "but I hope I can make you reconsider your opinion."
She looked long and hard at him from beneath long, dark eyelashes, and there was something of the coy invitation in her expression as she said, "I'm sure I'm willing to give you every opportunity to do just that, Captain."
Disconcerted, Blue chose that moment to study the car.  It was an old one, right enough, with blankets over the back seats and a decidedly doggy smell.  His rescuer was a little older than he'd first thought, with a flawless complexion and large, dark eyes set wide in a heart-shaped face.  Her rosy lips were full, giving her the suggestion of a pout even in repose, yet, with her pert nose, the overall effect was one of sultry beauty.  Her hair was long and hung down her back from beneath the serviceable head scarf; it was too dark for him to get a decent idea of the colour, but he thought it was a reddish-golden-brown. 
Blue, who had something of a hand-fetish, glanced at hers as they steered the car along the winding road, and was rather disappointed to see they were large and square-shaped, with broad fingers and short-cut nails.  In contrast to her face, the skin was reddened, suggesting this woman was no stranger to hard, manual work. 
"Where are we going?" he asked, suddenly anxious to break the silence.
"I shall take you back to my home, get you something dry and warm to wear and something hot inside you, so's you don't catch your death," she replied, changing down a gear as they approached a road junction.   Three roads branched out into the darkness.
"I need to report to my superiors," he reminded her.
"Of course, Captain – but much good it'll do you if you're raving with a fever, now would it?"
The car turned into the middle road, little more than a lane, with high, grassy banks on either side.  Blue glanced towards the right, where a broader, obviously more important road swept away to the east. 
She noticed and said, "Don't worry, Captain.  What harm can come to you with me?"
"None," he replied and smiled.  "I'm just concerned about letting my people know where I am and making sure the SSC is okay."
"In the morning I'll send someone to tow it to a garage.  There's no one would turn out in this weather to fix it for you – be reasonable, Captain."
"Yes. I guess you're right.  It's no night to be out and about if you don't have to be."
The car sped up as she drove skilfully along the narrow lane, obviously familiar with its twists and turns. The high banks were topped by mature trees that over-arched it, meeting close to the middle to make a living tunnel.  It was darker, although the rain was less heavy and in the distance the sky looked lighter, as if the storm had passed. 
They splashed through a shallow ford, and out into a clear, star-spangled night, where a crescent moon hung in the inky blackness, gilding the trees and odd-shaped, moss-covered boulders with silver.
In the distance, Blue saw the silhouette of a house, a large, elaborate red-brick-built building, with a turreted gatehouse and several tall, twisted chimney stacks. It was quite a mansion and wholly unexpected in this sparsely populated part of the country.  Closer to the house, the landscape changed to fields and lawns, with a far more domesticated feel to them than the wild valley they'd entered at the junction.  They rolled across a turfed embankment into a small, cobblestone courtyard.  Now, he could see that there were lights inside the building, and as she stopped the car she turned and smiled.
"My people will look after you, Captain."
"Your people?  I'm afraid I don't even know your name, Miss…?"
"My name is Muirin Rioghan." The words had a musical ring that charmed him.
"M-Mohr-in Regan," he attempted.
She gave her captivating laugh.  "Close enough," she said cheerfully.
"And all this is yours?" His hand swept around to indicate the house.
"Everything since we crossed the ford is mine," she agreed.  "You are in my land now, Captain."
Blue smiled.  "It must be a wonderful place to live – like an enchanted valley…"
"So you might say."  She became business-like.  "Now, I can't go on calling you 'Captain' – it's the name I've given one of the dogs, for a start.  What is your name?"
"Captain Blue, ma'am."
"Your real name."
"I'm afraid I can't tell you-"
"-Of course you can! I can't extend hospitality to someone who refuses to give their name." 
Blue sensed an annoyance in her tone and reluctantly he said, "Adam."
She was all smiles again.  "Then come, Adam; come with me into my home, and welcome!"
He stepped from the car and even in the closed courtyard caught the familiar scent of the sea.  "I thought we were some way inland," he said, surprised enough to mention it to his hostess.
"Here you are never far from the sea, Adam," Muirin replied, with a secretive smile.  "And when the wind's in the right direction you can smell its freshness.  It is why I love the place.  Come inside and make yourself at home…"
<![if !supportEmptyParas]> <![endif]>
Once within the house, Muirin led the way to a living room, where a log fire roared, sending out a welcoming heat.  Two sleek greyhounds and a large wolfhound lay before it; they got to their feet, surrounding their mistress and growling softly at the stranger.
"Hush you," she commanded and they slunk back to the fire, keeping one wary eye on the newcomer, nevertheless.
Two young men entered, as slender and doe-eyed as Muirin herself.  She turned to them and spoke in Gaelic.
They nodded and one went back the way he'd come, while the other took a lamp and gestured that Blue should follow him.
"They don't speak much English, but ask of them what you will and they will understand.  Go with Eochaid, Adam.  He will see that you have warm clothes to wear.  Strahan has gone to make us something hot to eat and drink and help banish the damp from our bones."
Blue followed the youngster through a door and along a wood-panelled corridor to a bedroom, where a fire was laid, but not lit.  Smiling, Eochaid set the lamp on a dresser, closed the shutters on the window that looked out across the approach to the house and welcomed him into the room with a slight bow, before bending to cast a match to the tinder.  It flamed almost at once and the light and heat spread around the room with surprising speed. 
Handing Blue a towel to dry himself with, Eochaid pursed his lips and stared him up and down, measuring him for clothes, before disappearing into a dressing room, the door of which was hardly visible in the darkest corner of the room.  He emerged moments later with a pile of clothes which he placed on the large, curtained, four-poster bed and, smiling, backed himself out of the room.  
With a rueful sigh, Blue stripped, rubbed his hair and body dry with the towel and set his boots and tunic as close to the fire as he felt was safe, to dry them out.  He examined the clothes and found Eochaid had provided some drawstring shorts, a shirt with laces and a linen tunic that reached to his ankles.  In addition there was a heavy-furred, floor-length robe, with intricate embroidered patterns on it.  As it was all there was, Blue put them on, including the sheep-skin slippers that completed the eccentric outfit.   Everything fitted as if it had been tailor-made for him. 
He picked up the lamp and went through to the living room, the aroma of food luring him back.
Muirin was already there; she had changed into what could most certainly be described as 'something more comfortable' – a long, full gown of white lace and silk.  Her long hair was loose over her shoulders, and caught the gleam of the firelight, which turned it to a bright, shining gold.
She turned to welcome him, a smile on her lips at the sight of him.
"Come, sit by me by the fire, and warm yourself.  Strahan has a good soup and roast meat for us.  And there is mulled wine."
Blue returned the smile, self-conscious in his strange garb, but he soon realised that to her it seemed a perfectly natural outfit, and so he quickly forgot what he was wearing, and ate and drank his fill while listening to Muirin's sweet voice, talking about whatever came into her mind, in a lyrical mixture of English and Gaelic.  
He grew drowsy, and felt his eyelids drooping.  When he opened them again she was beside him on the couch, her cool hands on his brow. 
"Would you rest, my Fionn?" she whispered.
He blinked, fighting to focus on what she was saying.  "I'm Adam," he slurred, "not Finn."
"It is the name for a man with bright hair, the colour of the sun," she explained.  "I give you that name."
"Thank you," he said, bemused yet amused by her; she was so obviously out to seduce him.  He wondered for a brief moment if he wanted to be seduced, and gazing up into those enigmatic eyes decided that he rather liked the idea: it had been a while since the last time.  He stretched towards her, pressing his lips to her cheek.  She inclined her head towards him, and placed her lips against his.  He kissed her.
Soft music filled the room and he peered over her shoulder to where Strahan was playing a harp of some kind, and singing in a high, entrancing voice, a song so potent it conveyed the melancholy and joy of love at the same time.
Muirin's hands were moving over his body, as she murmured unintelligibly in Gaelic.  He closed his eyes and leant his head back against the couch as she began to kiss his neck, licking at the sensitive flesh and sucking on his earlobe, her breath warm in his ear.
Hungrily he pulled her against him, burying his hands in her long hair as he slid his tongue between her parted lips.  When he drew breath, she responded, wrapping her arms around his neck, whispering:
"Take me to bed, mo muirneach, Fionn."
With strength that he'd felt too tired to summon a mere moment ago, Blue rose from the couch and lifted her into his arms, carrying her to the room Eochaid had prepared.  The warmth of the fire had drawn a heady scent from the rose petals that were strewn over the bed, and a dozen candles filled the room with a golden light.  Muirin helped him undress and then with a sensuality that made him ache for her, slowly removed her own gown. 
She was beautiful: perfectly formed with an unblemished skin the perfect blend of pink and white, long slender legs, rounded hips and full breasts.  Only her ungainly hands and feet spoiled the perfection, but she knew enough to minimise the incongruity of these extremities, and Blue was soon lost in the thrall of her exotic body, awash on a tide of passion and sexuality such as he had rarely known. 
He forgot about the demands of his job; forgot the loyalty he owed the World Government, the oath he'd sworn to Spectrum.  Throughout the long hours in the confines of the soft bed, curtained from the world beyond their singular paradise, Muirin filled his mind and his senses; he was enthralled by her beauty and, lulled by the strangely compelling magic of her sensual voice, he forgot the aching void of loneliness left by the death of his fiancée and even the young, vivacious woman he'd met recently who had seemed to be the only person capable of filling it.
He forgot the companionship of his friends, the rigours of his past life and the disappointments, the heartaches and sorrows.  He forgot the hopes he had for the future, the growing love between himself and Symphony Angel, the much-valued friendship of Captain Scarlet and the camaraderie amongst the band of specially chosen men who formed the elite colour squadron of Spectrum.  
They slept entwined, frequently waking to mutual passion and energy, and throughout a night punctuated with many vivid dreams – dreams so real to him that he almost felt them - Muirin's voluptuousness stirred desires deep within the core of his being, liberating the libido he had repressed for so long. They were well matched: energetic, skilled and inventive, they led each other to ever more intimate and greater sensual satisfaction.  
Sunk in the sloth of sated exhaustion, Blue dozed again to dream vividly of what a life with Muirin would be like: his every wish catered for by her servants, who obeyed her every wish to make him happy and content.  He saw the tempting indulgence of spending the winters wrapped in her love and the warmth and luxury of this magnificent house; the boundless promise of every spring as it swept through this beautiful valley, bedecking the trees with bright green leaves and the grassy banks with carpets of bright yellow daffodils, or the delicate blues of wild harebells and the intense blue of rare gentians; the beauty of the summer skies with their promise of a rich autumn harvest of fruits and grain. 
In one of these life-like dreams, they walked through the magical valley hand-in-hand.  Laughing together and so much in love, they paused to embrace as they reached the highest point and stopped to survey the patchwork of perfect natural harmony below them.
Blue's eyes lifted from the marvel of the valley and stared out beyond the ford.  There was a pall of smoke, a brooding darkness, on the horizon.  He turned to ask Muirin what it was, but she laid a gentle finger on his lips, kissing away the question. 
But the worm was now in the bud, and Blue's dream became less comfortable.  A nagging sense of neglected duty, of something he'd forgotten to do, began to colour his imaginings – along with a variety of faces, names and places.  Yet, when he dreamt that he spoke of leaving, or of what lay beyond the confines of their idyll, Muirin became evasive, seeking to turn his mind to other matters: the pleasures of the bed and board, of the beauty of their surroundings, of their mutual love.  He tossed and murmured in his sleep.  No longer contented with the unending ease of his dream-existence his continued presence in the house began to seem like imprisonment.
When he stirred from sleep, impatient and seeking for something he couldn't quite put a name to, she consistently roused him to make love to her again, but he was less willing, rougher, and less satisfied by the sensations that flooded his psyche than he had been.
So it was with something akin to relief that he saw the glimmer of dawn through the shuttered windows and although he kissed her kindly, he shook his head when she attempted to divert his attention from it with her caresses.  
"I'm sorry, but I must go, Muirin.  I should never have let this happen; I should not have stayed the night."
"But, Fionn, has all this meant nothing to you?"
Blue smiled; the well-practised sadly-affectionate smile that had compensated more women than he could remember for the prospect of his imminent departure from their lives.  "It's been marvellous; I… well, I'm grateful-"
"Grateful?  What of the love you pledged to me?"
"Love?"  Blue frowned.  "I never mentioned love, Muirin."  He said that with utter certainty; 'love' was not a word he used carelessly, in fact, since he'd lost his fiancée the word had been anathema to him and, even now, it was hard for him to admit that what he felt for Symphony was the stirrings of profound love, rather than the superficial desires that had led him to so many encounters on a par with this one. 
"Did you not?  Then I must've misheard you times without number, Fionn."
He sat up, aware that she was angry. He was used to this too and knew from experience that it was best to be brisk about leaving.  "I'm sorry; but this could only ever be a one-night-stand.  You knew I'd have to leave come the morning."
"Come which morning?" she asked cryptically. 
Seeing his incomprehension, she wrapped herself in a warm furred gown, before walking to the window shutters and drawing them back.  Blue scrambled to the end of the bed and rubbed his eyes, unable to believe what he saw. 
Outside the window the landscape showed the deep mature colours of late summer – and there was a mist rising from the stream that flowed through the valley. 
"What the f…?  How long have I been here?"
"How long do you imagine?"
"One night – it's been one night!"
Muirin threw him an exasperated and irritated glance and wrapped the robe closer around herself before opening the door to the rest of the house.  Blue grabbed the robe he'd been given and ran barefoot after her to the living room.
Eochaid was there, laying out breakfast things, just as he had done in the many dreams Blue remembered.  He smiled, bowed to them both and slipped away.
"Muirin, what's going on?" he asked, as she sat to break a soft, freshly baked bread roll.  "How can it be Fall outside?  When we went to bed it was spring – the daffodils were barely out!"
"I expect your mind is still a slight bit confused. You got a fever from the drenching you had.  I looked after you and you were happy to stay with me.  Don't pretend you don't know this…"
"I don't!  I'm not pretending.  I'm telling you what I remember.   I had dreams that we spent days together, and in those dreams I saw the seasons change – but they were dreams, Muirin!  Weren't they?"
"Eat." She gestured to the plate of food opposite her.
"No, I have to get dressed.  My uniform, I left it by the fireplace, but it isn't there.  I need it. Now, Muirin. I don't know how I'm going to explain this to the colonel.  I'm so going to be in trouble."
She made no comment, but merely gestured with her hand and he heard the soft fall of a footstep and Strahan was there with the familiar pale-blue tunic, cap and boots, and Eochaid stood behind him with a neatly folded pile of underwear and the black trousers and top to complete the uniform.
Blue accepted the garments and strode back into the room, where he found a ewer and bowl of hot water waiting, a bar of shaving soap along with a cut throat razor beside a polished metal mirror.
He washed, shaved – carefully - and dressed with as much speed as he could.  He tried his cap radio – but it wasn't working, which he considered might have been something of a blessing, given that he doubted his reappearance was going to elicit much pleasure from his commanding officer.
He walked back to the living room, where Muirin was waiting, now dressed in the familiar white silk and lace gown he remembered from his dreams.
"Did you send someone for the SSC?  There'll be no end of trouble if I've lost that as well as going AWOL."
In reply she gestured towards the window and he saw the red car standing on the embankment across the courtyard.  "It is working," she said.  "I had them arrange it."
Blue gave her a frowning glance at the strange words, but he said nothing.  She followed him out and watched as he slid onto the driver's seat and tried the radio.  It was working, she was right, but there was no reply beyond the white hum of static.
He got out and went over to her.  He looked down into her upturned face: the dark eyes, full of love and yearning, the soft lips parted, as in anticipation of his kiss. 
He took her hands, although she had tried to withdraw them from his touch. 
"I must go."
"So you keep saying," she told him, sadness in her voice.  "It seems you really don't remember, Fionn, but we've been through this scene so many times of late and every time you do this, we get one step closer to the moment when you say you must go, but you never leave me."
He shook his head.  "I don't remember.  I'm sorry. Since that night we met, everything seems like a dream.  Only now I have really woken up." He stooped and kissed her. "And I must go; I have responsibilities."
Muirin sighed and nodded her beautiful head, as if she recognised that this time he would carry through his threat.  She withdrew her hands and took from around her neck the large teardrop-shaped pearl threaded on a delicate golden chain that she habitually wore.  She put it in his hand and closed his fingers around it. 
"You will need this when you want to come back."
"I won't be coming back, Muirin."
 She ignored his protest.  "Hold it when you need to cross the ford, and call on me. It will bring me to you."
"I can't take this; it's too valuable!  And I'm not coming back!"
"Do you imagine it's as valuable to me as you?  Take it - and fare thee well until we meet again, Adam Fionn."
She turned away and he knew he was dismissed.
<![if !supportEmptyParas]> <![endif]>
<![if !vml]>

<![endif]>
<![if !supportEmptyParas]> <![endif]>
<![if !supportEmptyParas]> <![endif]>
<![if !supportEmptyParas]> <![endif]>
<![if !vml]>

<![endif]>
<![if !supportEmptyParas]> <![endif]>
The SSC ate up the miles along deserted roads and Blue arrived at the outskirts of Dublin sooner than he'd expected.  He stared in disbelief at the sight that met his eyes.  There were huge billboards bearing pictures of Captain Black or Captain Scarlet above the slogan: You know what you must do.  Spectrum is watching you.  As he slowed and drove on, wondering what he was supposed to do, he came to a large road block, where a few pedestrians were queuing to be checked.  The men manning the roadblock were wearing the familiar charcoal grey uniforms of Spectrum's terrestrial officers. 
They must have seen him approach, there were no other cars on the move after all, and as he drew up, the barrier rose and he was waved through. 
Thank goodness, he thought, I didn't relish having to explain to these guys where I've been.  It's going to be tough enough explaining that to the colonel and… Karen.  Besides, I don't know what I'm supposed to be doing now and they'd probably have arrested me for being AWOL.
The satnav still wasn't working, but he drove through the streets heading towards the centre of the city anyway, following the half-remembered route he'd taken before.  As he did so, a growing unease made him frown.  Every building was damaged; their windows shattered, and many bore the dark smears of smoke on their walls.  Every shop he passed had been looted.  Water seeped across the streets from broken mains, traffic lights were dark and abandoned cars littered the streets, some burnt out and others still smouldering.  There was an eerie silence – the alarms on the damaged buildings must have stopped – and there were no signs of any people, but, at least as far as he could see, there were no dead bodies either.
He assumed that, following on from whatever disaster had hit the country, most people would have fled the city.   He pressed on towards the government buildings: surely there would be someone there who would be able to explain what had happened?  With any luck it'd be Captain Scarlet, and he was less likely to worry about where his friend had been for the past months – at least initially –  but there'd come a time when Paul would expect to be told all the sordid details though.  The idea was not one that gave Blue much pleasure: since he'd joined Spectrum he'd striven to turn over a new leaf, and leave the less salubrious aspects of his immediate past behind him.  Besides, there was Symphony to consider…
As he drove through the deserted streets to the modern steel and glass offices built for the politicians close to the solid Georgian architecture of the Dáil in Merrion Square, he considered what could possibly have led to such devastation.
Have the Bereznians finally dared to attack? They're usually loud and furious, but they've never actually made a move against a member state of the World Government before. Besides, not even they would over-react with such savagery to a spat over the extent of territorial waters – the World Government would be down on them like a tonne of bricks if they did! They'd have to take out every major city to be safe from reprisals… but why else would Spectrum be running road blocks, and the portraits of Black and Scarlet be glaring from the walls like cut-price 'Big Brother' clones?
Not surprisingly, this was of little comfort and Blue urged the SSC forward with more urgency.
 He recognised the turning for the government admin offices with some relief, and swung the SSC in.  Only then did it occur to him that there were no guards here, no road blocks, no defensive measures at all.   Concerned and wary, he stopped the car and drew his gun from its holster, ready to fire at any sign of danger.
Then he opened the car door.
The overpowering stench of death assaulted him.  Feeling the unmistakable sensation of bile rise in his gorge, he clapped a hand over his nose and mouth, until, desperate to draw breath, he took a gasp and was unable to stop himself vomiting.   He crouched beside the SSC, retching and heaving.  When he finally wiped a shaky hand across his mouth, he realised his face was drenched with sweat.
Panting for breath and spitting out what he could of the foul taste, he got to his feet, and marshalled the armour of his professional detachment, before turning to investigate the source of the odour.
The sight that met his eyes appalled him: from makeshift gallows around the small, tree-lined courtyard, hung the bodies of numerous politicians and civil servants.  Men and women, young and old – the slaughter had been wholesale and indiscriminate.  Struggling to retain his composure, Blue examined the closest body, only recognising that it was the Taoiseach's pretty young secretary after some considerable time.  Her body was already fairly decomposed; the carrion scavengers had been busy and both eye sockets were empty.  The bloated and blue-tinged face proved her death had not been an easy one.   He turned away and saw on the next gallows the body of the Taoiseach himself. 
"God in His heaven; what's happened here?" he demanded of the silent witnesses to the massacre.
There was nothing he could do; every one of the victims was long dead, so with a heavy heart he returned to the SSC and used the high-powered Spectrum binoculars to scan the floors of the building in case there were any signs of life within.  The place was deserted and, disheartened, he turned the car and drove away, although he had no immediate idea where to go next.
He considered returning to the Spectrum roadblock and quizzing the officers on duty; but a nagging fear that what had happened here couldn't have been an isolated incident kept resurfacing.  On impulse, he swerved into the business district and drove slowly along the main road until he found the building he was looking for.  He pulled up before the tall office block and made a careful inspection of it from the street.
Like the surrounding buildings it was badly damaged, but the infrastructure seemed sound enough.  He scanned the list of names on the brass plaque by the heavy chrome-framed glass doors and stepped through the frame – all of the glass had shattered - heading for the stairs and sprinting to the fifth floor.  Breathing heavily, he opened the door onto the lift lobby and opposite the lifts he saw the familiar logo on a business sign that bore the legend:  SvenCorp Financial Services (Eire) Incorporated. 
He made his way to the General Office, reasoning that there might be a working machine he could use to contact Boston, and find out what had happened in Dublin, as well as getting someone to notify Cloudbase of his whereabouts.
The rows of computer screens were dark, the desks deserted, scattered with abandoned personal effects.  There was no sign of anyone – but no cluster of bodies either.  Blue thanked God for that – after the horrors of Merrion Square, he wasn't sure he could face the sight of another massacre.
After checking the networked machines, he moved cautiously towards the executive office, knowing he'd stand best chance of finding an independent machine in there, which would offer a better chance that he'd be able to get it going.
As he approached the office door, he thought he heard something moving inside, and scowled to think it might be rats.   He drew his gun and pushed the door open slowly, carefully making enough noise to scare them away. 
The room was empty, although there were definite signs of habitation: what appeared to be a fire blanket thrown over the high-backed, leather executive desk chair, assorted debris including a pile of screwed up sweet wrappers from the vending machine in the office. 
It's not rats then…
He stepped inside and said aloud, "Hello?"  He softened his voice to appear as unthreatening as possible.  "Can you help me?  Or, can I help you?"
There was a scuffling noise beneath the solid wooden desk, confirming his impression that there was someone cowering beneath it.
"I won't harm you – look-" He laid the gun on the bookcase near the door and raised his hands.  "I want to talk to you, that's all." He paused and, considering the possibility that any representative of whatever authority existed, including a Spectrum Officer, might not be a welcome visitor, removed his radio cap.  "My name's… Fionn."
Fragments of a whispered conversation reached him. 
Young voices. Kids?  he thought in astonishment. 
"What are you doing here?" he asked conversationally.  "Look, it's okay; you won't get in any trouble.  I know the guy that owns this place; he'll be okay with it if I speak to him."
"We found it first.  We live here, mister." The voice was aggressive, and, he suspected, male.
"Sure – like I said, it's okay.  The guy that owns this place; he's my father.  I'll make it okay with him – if you talk to me."  The scuffling continued.  "I'm looking for a way to talk to him, actually.  He's in America – that's where I come from."
"Everythin's broke," a younger, female voice informed him, and a tousled red-head appeared, just tall enough to peer over the desktop. 
"Hiya," Blue said, a friendly smile on his face.
The child smiled back shyly.
"Get down!" the boy's voice ordered.
"Don't want'a," she retorted and came round the desk towards Blue.  "They broke it when they came here."
He crouched down to her level. She must've been about three or four years old and still at the chubby, appealing little girl stage, with large blue eyes and a button nose with a sprinkling of pale freckles.  She was definitely what his mother would have called 'a moppet' – despite her grubby face and stained dress.  "What's your name, honey?"
"Aibreann."
"Aww, that's a pretty name."  He smiled again.  For decades he had relied on his smile to work its magic with people and it had never let him down. The child certainly had no defence against its affability and she smiled back, two dimples appearing in her soft, round cheeks.
"It was me mam's favourite," she confided. "She tol' me."
"I can see why it would be."  He extended a hand towards her.
"Come away, Aibreann!  Remember mam said to wait here and not to talk to strangers!"
The boy showed himself at last: taller, maybe as much as five or six years older than his sister, he was red-haired and freckle-faced.  Grimy and belligerent, he displayed a wariness that contrasted with his sister's trust as she took Blue's hand.
"Can you help us find her, Mister Finn?" she asked.
"I can try, honey.  What's her name?"
"Mamaí," she replied.
Blue glanced across at her brother.  He shook his head and said, "That's not her name, you silly baby.  Her name's Dervla McLoughlin."
"And you'd be..?" Blue prompted.
"Sean," the boy replied.  "She's my baby sister.  I'm in charge and I'm looking after her good."
"I can see that.  You've found a great place to stay.  Why did you choose this building?"
"Mam brought us here.  She works selling sandwiches and cakes to people for their lunches – very good sandwiches, too."
"I'm sure they are," Blue agreed readily.  That explained the pile of empty sandwich boxes strewn around the office floor.
Sean continued, "We came with her, and when they came, she made us hide."
"They?" Blue asked.
"Them Spectrum men."
"Spectrum are here to help-" Blue began.
Sean thumped his fist on the desk.  "Liar!" he screamed. "They come here and they took everyone.  They took mamaí."  Tears flooded into his eyes, but he threw back his head defiantly.
"What's been happening here, Sean?  You've got to tell me," Blue said sharply.
""She made us hide in the toilets when we heard the shooting start on the lower floors.  But when we came out, they'd all gone and we don't know where she went.  I bet they're all Mysterons now, all the people who worked here," the boy said, wiping a stray tear from his cheek with a glare at Blue.  "And me mam'll be one too."
"Mysterons?  What's a Mysteron?" Blue asked in confusion.
"Where you been?" The boy was dismissive. "You're trying to trick me."
"No," Blue said forcefully.  "I've been away: I was ill.  I drove into Dublin today and saw what had happened, but I don't know why or when anything happened. How long is it since your mom went?"
"A long time; mumfs and mumfs," the boy mumbled as he strove to retain control of his emotions. "We'd had Abi's birthday – and that's on the 22nd…"
"The sandwiches couldn't have lasted all that time?"
Sean grinned proudly. "I had a good idea.  This is a big building, see? There are vending machines all over it – some of them had sandwiches in.   Mam didn't sell to every company here, only she said the people in this one had more money than sense, and she charged them more than some other places… so I had lots of change to work the machines with, see?"
"Sound business practise," Blue said wryly.
"And there are some kitchens and a big canteen for the ground floor - we found all sorts of stuff."
"Some of it isn't very nice when it's cold though," Abi confided, pulling a face.  "I like mamaí's cooking best of all."
"Okay, so you've been here all the time since the… Mysterons came?"
"Yeah."  Sean gave him a questioning glance. "If you're not a Mysteron, why are you wearing a Spectrum outfit?"
"Yeah – that's what they wear," Abi confirmed with a solemn nod.  "I seen 'em."
 "As far as I can say, I'm not a Mysteron – Hell, I don't even know what one is."
Aibreann tugged on his hand. "Mist'rons are off the tee-vee. We seen 'em – me and Sean."
Blue shook his head and looked to Sean for enlightenment. The boy seemed to decide to trust him, and he ventured warily from behind the desk.
"I'll show you," he said, taking Aibreann's other hand and pulling her away from Blue.  "It'll be easier than telling you.  The TV is in the staff lounge."
"The TV is working?" Blue asked incredulously, as he glanced at the surrounding wreckage.
"Kind of.  It only shows one thing, over and over, you can't change the channel to watch anything good.  We got sick of it, so we moved into Mr Lovett's office," Sean explained, as he led the way.  
As they passed the vandalised vending machine he asked, with just a hint of nervousness, "Your dad really own this place?"
"This part of it, yes."
"I didn't break that; it was already done," the boy said hurriedly.
"I'll be sure to tell him that," Blue reassured him seriously.
"Mist'rons did it; that's what I think," Aibreann said solemnly, as she trotted beside Blue.
"I guess they must've," he agreed.
The staff lounge was across the lift lobby and through a set of double-doors.  As they approached down the short corridor Blue could hear the muffled sound of voices coming from behind the closed door of the lounge.  Sean pushed it open and stood aside.
"I don't want to see it; I've seen it a million times already."
He tried to pull Aibreann away, but she'd taken hold of Blue's hand again and went with him into the room.  Reluctantly, Sean followed them in.
There was a TV screen on the wall, and it was tuned to the World Government's News Network. There seemed to be no rhyme or reason why it was working, although Blue remembered noticing a flickering light when he scanned the government offices, which might just have been a TV screen.  He watched in confused alarm at the broadcast.  There was footage of the Martian Expedition, and a clip showing the Exploration Vehicle firing on a strangely-lit cluster of buildings, which rose from the dust almost immediately afterwards. 
Then the scene shifted to show Captain Black and Captain Scarlet standing either side of World President Younger, who looked unkempt and scared. The scrolling dateline stated it was March 2068, about a week after Blue knew he'd left Moneypoint.
Black began to speak in a deep, hollow and emotionless voice that was nothing like Blue remembered.
"…we have not forgotten your unprovoked attack on our Martian complex.  Our retaliation will be slow, but none the less effective.  Our first act of retaliation is to assassinate your World President."
At those words Scarlet placed his gun against Younger's temple.  The President closed his eyes, his lips moving in silent pleading.  There was a bang, and Younger's body fell to the ground.  Scarlet's expressive lips twitched in a sardonic smile.
"Oh no… Paul…" Blue moaned.
"The Mysterons have discovered the secret of reversing matter," Black said. "Those who are valuable to our mission will be recreated under our control. They will be our agents and they will be instrumental in avenging the Mysterons."
Mesmerised, Blue watched as electric-green rings materialised over the President's dead body and moments later a recreated President Younger stood between the two Spectrum officers.  When he spoke, his voice was as hollow as Black's. 
"People of Earth, your attention please. This is your World President.  I order all military forces to lay down their arms and surrender to the Mysterons.  They are peaceful beings and we have tried to destroy them; but we can not succeed. Now the people of Earth will pay for their act of aggression. Their retaliation will be slow but nonetheless effective.  Failure to obey will mean the ultimate destruction of all life on Earth.   I order all Spectrum officers to report immediately to Captain Black or Captain Scarlet, here in London.  This is the voice of the mysterons: we know that you can hear us, Earthmen."
"You know what you must do.  The Mysterons' orders must be carried out," Black said, and Scarlet echoed his words.
"My God, how do they do that?" Blue asked.
Sean shrugged.  "They do it all the time.  Watch…"
Blue's eyes were riveted to the screen as the dateline changed, and one by one he saw the terrestrial forces surrendering, heard the shots and saw them re-created in the service of the Mysterons.  The more men they 'assimilated' the more widespread the killing became.
The picture went fuzzy; the date changed rapidly as the screen showed scenes from major cities: WAAF bombers flew overhead, systematically destroying buildings and installations.  Politicians, prominent citizens, soldiers and civilians alike were executed and many of them recreated, just as Younger had been.
"Did no one try to stop them?" Blue gasped.
"Watch," Sean repeated, adding, "They catch the rebels soon."
"Rebels?"
"It's what they call them."
"Right."  Blue turned his attention back to the unremitting violence of the screen and saw, with a heavy heart, Captains Magenta and Indigo shot in a New York street, and recreated as Mysterons.  Mysteronised forces overcame the defences of the World Government with monotonous success. 
Split amongst themselves and uncertain of their mission, following the President's order to surrender, the military high commanders squandered their chances of mounting a credible resistance and the numerous WAAF bases, including the major strategic ones of Vanden and Slaton; the Naval bases at Marineville and Atlantica; the WSP's Space City and Glenn Field; the Frost Line and Base Concord were overrun, or bombed into oblivion by Mysteronised personnel. Captain Grey – an early Spectrum casualty – led the Mysteronised fleet of warships that prowled the oceans picking off any vessels as yet free from Mysteron control.
Finally Captain Black appeared on the screen again. The dateline was now the end of September 2068 and he stared straight into the camera and, to Blue's surprise, addressed him directly.
"Captain Blue, we know that you can hear us.  We know that you are in Ireland and you should know that you are trapped there.  You cannot leave the country, all ports and airfields are now in the hands of the Mysterons.   Surrender, Captain.  You have no alternative."
"We'll see about that," Blue muttered under his breath. 
But Captain Black had not finished.  The picture panned out to show him seated at Colonel White's desk in the Control Room aboard Cloudbase.   The technical and auxiliary staff standing around him all exhibited the blank expressions of Mysteronised individuals.  An expressionless Lieutenant Green stood beside the main computer station, another victim of the Mysterons' revenge.
Blue's courage almost failed him: his last hope of help was gone.  He hung his head and felt hot, angry tears behind his eyes.  All those lives, all that potential… gone.
But it was then that Black made his biggest – maybe his only – mistake: he underestimated his adversary.
"Captain Scarlet has captured the final rebel Spectrum agents." 
Blue glanced at the screen.  Scarlet stood guard beside a bloodied and bruised Colonel White.   "Dear God, not the colonel…"
Colonel White was in a bad way, his silver hair grizzled and dirty, and his face unshaven.  His grimy uniform hung in shreds and tatters from his stooping frame and his hands were bound in front of him with a rope that trailed on the floor and which must've been used to drag him along behind his captors.
 Mysteron-Scarlet had a gun in his hand, and it didn't take a genius to tell that he was itching to use it, nor to deduce that the colonel had suffered at least one severe beating since his capture. 
 Blue took a step towards the screen.
"You are quite alone, Captain Blue," Black's voice intoned.
Scarlet spoke, "You know what you must do, Colonel.  Give the order for the final surrender of Spectrum.  Give it now - Old Man."
Colonel White's head rose and for a long moment he studied the man beside him, recognisable contempt in every line of his distinguished features. Then he turned to stare out from the TV screen, until Blue felt he must be able to see him.  Just before Spectrum's commander-in-chief opened his mouth to speak, Blue saw a gleam of continuing defiance in his blue eyes and the order was no real surprise.
"Captain Blue – and any other remaining Spectrum personnel - this is Colonel White.  My final order to you is fight on!  There's still hope while one free man opposes-"
Scarlet struck out with a sadistic side-swipe of his pistol butt across the colonel's temple, and the older man sank to his knees, gasping for breath. "That was foolish, Colonel.  Now you will have to die along with the others."
Scarlet turned and beckoned to his subordinates.  They dragged forward two struggling women.  They were also bloodied and in rags, and Blue's rage flared to see that their heads had been crudely shaved in a cynical gesture of humiliation.  He looked closely at them and to his horror recognised the slight figure of Harmony Angel and beside her the taller, more robust Symphony. 
"Karen!"
Harmony stood in dignified silence beside the colonel, who was still on his knees, while Symphony, hampered by the restraints that bound her, bent down in an effort to comfort him. 
Captain Black said, "These pitiful rebels were captured yesterday, attempting to sabotage a Mysteron installation. One of their group – Captain Ochre – was killed at the scene and is now in the service of the Mysterons.   These remaining rebels will be punished as a warning to all who seek to oppose the Mysterons."
Scarlet looked into the camera and addressed his old friend directly, and for a moment Blue thought he saw a glimmer of compassion in the Englishman's handsome face, as he listened to the message.   "Captain Blue, you could save their lives.  We will commute their sentences if you surrender-"
"Don't listen to him, Adam! You can't trust the Mysterons," Symphony cried.
Scarlet grabbed her roughly and covered her mouth with his hand.  When he spoke again there was nothing but malevolence in his voice. "We will give you forty-eight hours, Captain Blue, and then these rebels will die."
"But I don't even know what the date is!" Blue shouted at the screen. "How can I know if the time's elapsed?" 
Symphony, still struggling in Scarlet's grasp, sank her teeth into the hand that covered her mouth and turned with fury on her surprised captor. 
"Leave us alone, Scarlet! You're nothing but a dirty traitor!  A filthy, murdering, slime-ball!  Don't listen to him, Adam!  Save yourself!"
Scarlet's fist swept round in a powerful blow that knocked the young woman to the floor, where she lay, concussed.  White tried to struggle to his feet, but two guards kept him down.   Suddenly, Harmony unleashed a powerful kick that caught Scarlet in the gut, and momentarily he doubled-up with pain.  As he straightened, anger flashing from his blue eyes, he aimed his pistol and shot the young woman through the forehead as she stood defiantly beside her friends. Harmony crumpled to the floor without a sound.
Colonel White gave a roar of anger and once more began to get to his feet.  Imperiously Scarlet waved the guards away and when the colonel was upright took visible pleasure in pistol-whipping his head until he sank to his knees once more, bloodied and stunned by the onslaught.  Then, with a callous smirk on his lips, Scarlet stepped aside and shot White in the back of the neck.
Captain Black's voice cut through the silence. "Captain Scarlet, The Mysterons' instructions must be obeyed…"
 But whatever those instructions had been, it was too late to remind Scarlet of them, and he finished his killing spree by shooting Symphony through the temple, as she lay on the floor.
Blue raged against heaven as he watched, powerless to intervene.
Captain Black appeared beside Scarlet and surveyed the carnage with a deep frown, but the younger man seemed oblivious of any disapproval for his actions.  He faced the camera and said:
"Give yourself up, Captain Blue, there is nothing left to fight for, and we will find you. I  will find you.   It is just a matter of time.  even now, Spectrum's men are questioning the Taoiseach in accordance with my instructions.   If he does not hand you over to us, I personally will ensure that he and all of his staff die…very… very slowly for their intransigence.  The Mysterons' orders must be obeyed.  But I am sure you will realise that their blood is going to be on your hands, Captain."   Scarlet fastidiously sidestepped the growing puddle of blood threatening to encircle his blood-red boot.
"Go to hell," Blue hissed, as if Scarlet could hear him. "Symphony was right – you can't be trusted!  What happened to the forty-eight hours' grace, Paul?  You always were a hot-head!  I've seen what you did to the Taoiseach and his staff as well – and they couldn't have known where I was!  Still, I don't suppose that bothered you, did it?   Why would I surrender to you now?  If you want me, you'll have to come and get me."
Even as he spoke the screen faded and Blue's ID picture came on screen with a voice over by Captain Black:
This is the voice of the Mysterons.  Your orders are to find this man and alert the Mysteron High Command.  Captain Blue must be found, only then will Spectrum be completely neutralised.  You know what you must do. The Mysterons' orders must be obeyed. Failure to comply will be punished."
"Well, at least I know what I'm up against," Blue said, anger banishing the despair and sorrow he felt from his voice.
"That's you, in't it?" Sean said in wonder.
Blue looked down at the youngster and nodded.  "Yes, that's me."
"You're a rebel."
"If refusing to hand myself over to a bunch of murdering aliens makes me a rebel, then yes, I am."
"That's cool," Sean said, with a hint of admiration in his voice. "What're you going to do now?"
Blue shook his head thoughtfully.  "I'm not sure, if you want the truth.  But I have my orders; I'm not going to surrender.  The only question is, how many of them can I take with me?"
Aibreann put her hand in Blue's and looked up into his face with a trusting smile.  "Now can we go and find mamaí?"
He stooped down, smiling.  "I promise you, I'll do what I can to find her for you."
"They'll come for you; they said they would," Sean reminded him. He was casting wary eyes at the doors and windows as if he half-expected the Mysteronised Spectrum agents to appear.
"I know; and that's why I can't stay here.  You and Aibreann should be safe enough though."
He led the children from the lounge as the news tape started up again with Black's expressionless explanation of how his mission to Mars had created such powerful enemies for the earth. 
"Are we going to find mamaí now?" Aibreann asked again, confused by the emotional tension in the air and Blue's response to what she considered a boring TV show. 
Blue stopped and swept the little girl up into his arms.  She was dirty, undeniably smelly and damp, all the things that normally repulsed his fastidious nature, yet he hugged her close, brushed a stray curl from her matted hair and kissed her cheek. 
"Honey, you and Sean must stay here until I get back…" he began to explain, but Aibreann was having none of it.
"No; that's what mamaí said, and she never comed back.  I want my mam!" She began to cry, screwing her fists up into her eye sockets.
"She's just a little baby," Sean said, with a loving, yet exasperated, glance at his sister.  "She doesn't understand.  I've had to listen to this ever since mam left us here."
Blue tried to calm her, but she was inconsolable and laid her head on his broad shoulder, her thin body shaking with sobs.  Although he had younger brothers and a sister, Blue was out of practise with small children and he resented the time he was wasting.  He tried to put her down, but she squealed and clung closer. 
Sean had gone back to the office they were living in, and Blue followed him, going to sit in the big leather office chair with Aibreann on his lap.  He rocked back and forth until she dozed off, exhausted by her tantrum.  The chair was comfortable and the child's body was warm against his.  He felt his own eyelids closing and realised it was almost 20 hours since he'd had any sleep.  Sean had rolled himself in the blanket and was curled up under the desk, so Blue allowed himself the luxury of snatching forty winks… 
He was not sure what woke him.  Some way away, down in the bowels of the building maybe, there was a noise.  He blinked himself to full alertness and concentrated on the sound.  Footsteps – and plenty of them – in the stairwell and getting closer.  Recognition brought alarm.
"Someone's coming," he said, shaking Aibreann awake.  He turned to wake Sean only to see that the gap beneath the desk was empty, the blanket discarded.  Blue cursed; he presumed the boy, terrified and maybe even a little jealous of his sister's transferred allegiance to this newcomer, had gone to fetch the Mysterons in the wish to save himself and his sister, and in the forlorn hope of being reunited with his mother.
Aibreann was still drowsy and reluctant to wake, so he put her on the chair and quickly went out into the bigger office.  The main stairwell led to the lift lobby, but there was a fire escape that ran down the east side of the building - he'd seen it when he checked the building.    He wrenched the fire door open and cupped his ears listening for the sound of movement below.  It was silent. 
As he ran back through the office he saw Sean coming in from the corridor.  The boy stared at him terrified.
"They're coming," he said.  "They must've seen your car and tracked you!  You've brought them here – to find me and Abi! They're going to shoot us all!"
"Not if I can help it. Where are they, Sean?" 
"There's a couple of those tanks they drive and a lorry, down on the street.  I heard them coming, I went and looked from the stair landing.  There's too many of them coming up the stairs.  We're trapped. What're we going to do?"
"Maybe we can all get out, down the fire escape.  My guess is they're planning on taking us by surprise and there's no guard there." Blue beckoned the lad towards him.  "Abi's in the office; get her and we'll make a run for it."
Sean hurried towards the executive office, as he approached, Aibreann – wide awake now and worried at being alone – threw the door open and came out.  She looked around anxiously for Blue.
"Come on quick, Abi," Sean ordered. "The Mysterons are coming!"
She stared intently at her brother. "Is it mamaí?"
"No, you stupid baby!  Mamaí's as dead as those people on the tee-vee.  We'll never see her again!"
Her lips started to tremble and she raised her fingers to her mouth. "She isn't, she isn't! I hate you!" she screamed, and she ran from him, veering off towards Blue, who was overturning desks and scattering chairs to make as much of an obstacle course as he could between the main doors and the fire escape.  He looked up as she called, "Mister Finn! Take me wi' you!"
She threw herself against his legs, clinging tightly.  "I won't stay with Sean! I hate him!  He says they're gonna make us Mist'rons now!"
Blue looked across at Sean and saw the fear in the boy's face. "Come on, Sean – let's go," he ordered. As the boy ran towards them Abi screamed and pushed one of the chairs in his way.  Sean collided with it and fell in an ungainly heap, gasping with pain.
"Are you hurt?" Blue asked, grabbing Abi and swinging her up. 
The boy was pale, but he shook his head and gamely struggled to his feet only to gasp, and fall again, clutching his ankle.
 "I can't carry you both!" Blue cried in dismay.
Sean swallowed hard.  When he spoke his voice was resolute, except for a slight quaver.  "Take her with you – just save Abi!  Mamaí told me I had to look after her – and that's what I'll do.  I'll try and keep them here for as long as I can, so you can get away."
 "Sean-" Blue began, but could find no words to convey his regret.
"Go on – get out of here while you can – quick!  Look after her, Captain Blue.  Go!"  The boy was shouting, fighting his fear with adrenalin-fuelled anger.
Torn by his instinct to protect, yet knowing he couldn't do anything but run, Blue threw the boy a salute and without further delay, lifted Aibreann in a piggy-back.  "Hold tight, Abi – don't let go – whatever you do!" he told her, and turned to Sean one last time. 
"You're a brave lad, Sean McLoughlin.  Good luck and thank you," he said, and pushed open the fire door to race down the stairs, praying the street entrance to the fire escape wasn't locked or guarded. 
He heard the door slam behind him, but not before Sean's valediction came echoing faintly down the stairwell:
"Bye, bye, Abi…"
<![if !supportEmptyParas]> <![endif]>
Blue pushed the bar of the fire door carefully and slowly opened it out into the alleyway that led to the main street.  He peered round in the twilight gloom of the dawn, to see if he could spot any Spectrum guards, but it seemed the coast was clear.
He lifted Aibreann to the ground and looked down into her trusting face with a lump in his throat.  High above them he heard the crackle of gunfire followed by one long wavering shriek.  He closed his eyes as he sent up a plea that Sean wouldn't suffer for his absence. 
"Is that the Mist'rons?" Aibreann asked, turning her gaze back up the staircase.
"Might be; we won't stay to find out though."  She nodded and watched as he stripped off his pale-blue uniform tunic and slipped it over her shoulders.  "This'll keep you warm," he said, thinking that its bullet-proofing might be useful too.  Then he lifted her to his back again. 
"Keep very quiet, Abi.  I'm going to see if I can find us a car that's working."
"Okay, Mister Finn." She snuggled her head against the nape of his neck and held on tight as he looped her legs over his arms to give her support.  
Blue slipped out into the alley and turned away from the street where he'd left the SSC.  Walking as quickly as he could he made his way along to the next passageway and headed away from the building.  
<![if !supportEmptyParas]> <![endif]>
On the 5th floor of the office block, in the SvenCorp suite, several Spectrum ground-based personnel were milling about, checking side rooms, corridors and cupboards.  Standing by the reinforced, double-glazed window overlooking the alleyway that ran between this building and its neighbour, Captain Scarlet was staring down to the street, an angry frown on his face.
At his feet, no longer trying to hide his sobs of pain and terror, sprawled Sean McLoughlin.
"Where are they going?" Scarlet asked.
"I don't know!" Sean cried, desperate to be believed.  He was nursing his left arm, cradling the swollen wrist against his chest.  He couldn't move his hand and his fingers were numb.
"Don't waste my time, Earth-child."  Scarlet glanced down at the boy and prodded him with his booted foot.  "You will tell me all you know – one way or the other."
"He said he'd been ill, that he drove to Dublin today – that'd have been yesterday… he never said where he'd come from!  Honest, Mister!"
Scarlet pounced and dragged the boy to his feet, ignoring the scream as he wrenched Sean's broken arm and the boy tried to take the weight off his already injured ankle.   "You knew he was a wanted rebel – the recording's on every TV in the country – yet you never turned him in."
"I didn't have a chance – you found him before I could get away from him.  I would've – honest!"
"Don't lie to me." Scarlet pushed the boy away angrily.  "He used to be my friend, I know how… affable he can be.  Why did he leave you here?  It is not his way to abandon those he befriends."
"I hurt my ankle, I told you.  I couldn't run."
Scarlet gave a wry chuckle.  "He'd have carried you then.  It's the 'chivalrous' thing to do, and he sets store by such archaic values.  There has to be another reason…"
Sean shook his head and was grateful to see Scarlet's stern gaze turn from him to the trooper who entered the room at that moment.
"There were two of them.  Two children," the man reported.
A smile of comprehension spread over Scarlet's face.  "And the other one must have been younger – more vulnerable."  He gave a chuckle.  "Oh, Adam, you are so predictable at times.  I hope you manage to make this an entertaining chase…"
Sean was crying in earnest now.  He felt that his sacrifice had been worthless if the Mysterons knew about Aibreann. The noise attracted Scarlet's attention.
"You are of no further use," he said.  It was the work of a moment to fire a bullet into Sean's head and he'd forgotten about the boy before he'd left the room.
<![if !supportEmptyParas]> <![endif]>
<![if !vml]>

<![endif]>
<![if !supportEmptyParas]> <![endif]>
Captain Blue kept close to the buildings, walking in the shadows where he could, looking for the nearest shopping centre.  Even if most of the shops had been looted, he hoped to find a change of clothes for them both and maybe some food and water to take with them – wherever they were going.
It isn't safe for me to stay in my Spectrum uniform, he reasoned, and besides, where there's a shopping mall, there's parking and – please God – a car that's still working…
He found a small, rather select arcade of shops and as it led off the main street through to one even further from the office block, he went inside.   The shops had all been looted to some degree, but perhaps because it was not in a popular retail zone, the damage seemed less extensive.  Most of the shops sold luxury items – jewellery, watches, and electrical equipment – and they were of no interest to him.  He noted with passing interest that one TV had been left behind by the looters, and sure enough the Mysterons' news reel was playing.  He hurried past, not wanting to see the fate of his friends played out before him once more.  In the middle of the arcade he found a men's shop of the kind he was familiar with, selling good quality, over-priced clothes to people who could afford to ignore price labels. 
He clambered over the broken glass of the shop-front and looked around.  The obvious things had been taken, the till and anything portable that looked to be of value, but there were still clothes lying around the place. 
He sat Aibreann down on the counter and stretched his aching back.
"I'm going to look for something for me to wear.  I need you to be good and wait till I'm done," he explained.  She nodded and sat drumming her feet against the counter, sucking on her thumb as she watched him rummage about. 
He found some dark trousers that looked a decent fit and a rather bilious greeny-blue shirt.  He took his boots off and put the trousers on over his uniform britches – using his uniform belt they fitted well enough.  The shirt was a bit tight, but left loose over his black polo-neck tunic, it looked casual enough. He put his boots back on; most of the distinctive colour would be hidden by the wide-legged trousers anyway.  His final useful find was a dark jacket – knowing that at this time of the year it was going to get cold – especially at night.  He slipped that on over his new outfit.  
"You look funny," Aibreann giggled.  She was getting restless, but she'd been less trouble than he'd expected.  He jumped her off the counter and took her hand.
"Mister Finn," she said, squirming from foot to foot, "I need a wee…"
Grimacing, Blue led her into the back of the shop, where they passed two dead bodies before they found a small toilet and he helped her onto the seat, turning his back.  A few minutes later, she tugged his jacket sleeve and looked up at him.   With a rueful smile, and recollections of his childhood jogging his memory, he helped her wash her hands, before he led the way out of the shop.  
As they moved along the arcade, past what had been a small patisserie and café, she asked, "Can I have some brekkie?"
"Sure, let's see what they have…"
There wasn't much, but there was some bottled water in a storeroom, and Blue packed it in the carrier bags he'd brought from the clothes shop.  He found some small packets of out-of-date biscuits, and packets of crisps; it wasn't a balanced diet but it would hold the hunger pangs at bay for a while.  Luckily, Aibreann wasn't fussy; she accepted the biscuits, crisps and water and chewed happily on them while he continued packing what he could. 
A few doors down was a shop selling handbags and travel goods and he swapped the carrier bags for a rucksack, and found a travel blanket and a groundsheet, which he also packed.
The final shop was an upmarket ladies' and children's wear boutique, selling 'designer-wear for the discerning', according to the discreet banner over the shattered plate glass window.  It had been ransacked too, but he found some packs of girls' underwear and helped Aibreann out of her soiled, thin dress and into clean pants and a vest.  Unfortunately. there wasn't much in the way of practical, warm clothing.
Obviously 'the discerning' wear nothing but evening gowns and party-clothes, he thought ruefully, casting his eyes round the jumble of merchandise left behind by less discerning looters. I wish 'the discerning' had gone skiing now and again…  
 Over in one corner was a heap of children's elaborate party-style dresses, and Aibreann fell on them with cries of delight.
"Look, Mister Finn!  I want a pink one… can I have a pink one?"
"Sure, Abi, if that's what you really want." 
She chose an eye-wateringly candy-pink satin concoction bedecked with more ribbons than it was safe to contemplate.  It was too big, but with a belt it didn't hinder her walking, and so he let her wear it.  She pirouetted around singing happily while he rummaged through the rest of the jumble and found a cape with a fur-lined hood.  It was way too big, but it'd keep her warm at night.
It'll have to do, he thought ruefully.
He looked up to see her standing beside a collapsed shelf of plush-covered stuffed animals, clutching a large tawny-coloured rabbit, with improbably long legs and pink-lined ears.  It was obviously 'love at first sight'. 
"Can I keep her, Mister Finn?" she asked, her eyes shining. "I don't fink she belongs to no one and she'll get lonely if I leave her here now."
"No, I guess 'she' doesn't belong to anyone any more; whoever ran this shop is long gone.   Yeah, you can bring it along, but you'll have to carry it…"
"Her," she corrected.  "Her name's Picksie… 'cause I chosed her."
 He smiled and held out his hand to her, as he swung the rucksack over his other shoulder. She put her hand in his and smiled back, the rabbit clutched against her chest like a talisman. 
"Right, now let's see if we can find some way to get away from here."
"And find mamaí…" she reminded him, with a beguiling smile.
He nodded ruefully.  "I'll give it my best shot…"
<![if !supportEmptyParas]> <![endif]>
Blue was lucky and the seventh car he tried in the deserted city office parking lot had petrol in the tank and the sort of engine he knew how to start without keys.  He strapped Aibreann in the front seat, but - because he remembered long car journeys with his much younger brother – only after finding a drain for her to do another 'wee' over before they started.
He drove out onto the deserted street and turned westwards, away from the centre of the city.
"Where are we going?" Abi asked.
"It's a surprise. I'll tell you when we get there, so there's no need to ask," he explained to the excited child beside him.  "You just sit quietly, okay?"
"Okay."  She nodded happily and began to admonish her new toy in a penetrating whisper. "Now you sit quietly, Picksie… Mister Finn's consecratin' on his driving…"
 Blue smirked, and with an irrational surge of confidence, began his search for a safe way out of the city.  He had a vague plan to travel back to Moneypoint; although he had little hope that it had escaped the Mysterons' attention, there was always a slim chance that amongst the many military personnel, technicians and mechanics, a few remained free from the aliens' baleful influence. 
Without the benefit of the satnav, he only had his memory of the route to go on, and the only way he knew was through the road block and that presented a problem; he knew he was a wanted man, and although from what he had seen, the Mysteron 'Zombies' – he didn't know what else to call them – hardly had the initiative to think for themselves, he felt sure that he'd be recognised easily enough.
 A rummage in the glove compartment of the car produced a pair of wrap around sunglasses and a rumpled baseball cap, but they were hardly enough to constitute an effective disguise, especially not after the discovery of his whereabouts had alerted his enemies to his presence.
He glanced at the child beside him and sighed.  If I was on my own, I'd take bigger risks, but I have Abi to look after.   Besides, what good I could honestly do against the powers of these aliens, I don't know. 
Deep within himself, Blue nursed a burning anger against Black and even more against Scarlet; there was, he reasoned, some argument that his former partner had an excuse for his behaviour - the Mysterons had declared that they would use one of the Earthmen against them and Black's dour expression indicated that he was that man – but there seemed no explanation for the cynical enjoyment that had been so apparent on Scarlet's face as he'd despatched the colonel and the two young women pilots.
Blue's heart ached as he contemplated the fate of the Angels. Chan Kwan had always been such a sweet-tempered woman: it was true that she was an experienced and excellent pilot, yet she'd retained the daintiness and femininity considered essential for a young woman by her native society, and you'd never have guessed she was a black belt at Judo, and perfectly capable of downing a man twice her size – as he had personal reason to know.
There was no way he could even bring himself to think about Symphony: he already felt guilty when he thought of how he had betrayed her by his passionate encounter with Muirin, the idea that he had also failed her in her hour of need – while she had used her last breath to beg him to save himself - was just too unbearable.  All he could do was promise her- and his other friends from Spectrum – that he'd do everything he could to avenge their deaths. 
Even Paul, he thought and shook his head. That can't have been the man I knew… the Mysterons must have done something to warp his mind.  I couldn't be that mistaken.  Could I?
<![if !supportEmptyParas]> <![endif]>
It took a while to find a way through the maze of back streets, but Blue finally found a way out beyond the road block and headed westwards.  They continued to drive for several hours through countryside that Blue now recognised as unnaturally quiet.  There was no sign of pursuit or any hindrance from the Mysterons' zombies, and his spirits started to rise as he dared to hope they were out of the worst danger.  Although he repeatedly told himself there was no reason to expect he'd find help in Moneypoint, try as he might he couldn't think of any alternative or fallback if his plan failed.  He was rational enough to realise that however sensible he presently believed himself to be, he was almost certainly suffering from delayed shock and that once he'd exhausted his adrenalin-fuelled energy, he'd pay for suppressing the grief and anger he felt.  
But there will be time to grieve for and mourn my friends and loved ones, he reassured himself, and, with God's good grace, there will time for revenge. For now, I 'm just thankful we're on the move.  
"Mister Finn," Aibreann broke into his self-absorption with some urgency.  "Mister Finn, I gotta wee…"
"What - again?" He glanced down at her and saw the empty water bottle she was holding and the way she was jigging about on the seat.  He sighed.  "Okay – just wait – just a minute. Okay?"
He pulled into the first gateway he saw and unclipped her seatbelt and leant over to open the door.  "Quick, hop out and we'll go into the field.  I'm on my way to open the gate."
She scrambled out and marched as purposefully as her ornate dress would allow towards the wooden 5-bar gate.  She was hopping from foot to foot by the time Blue got there and opened the way for her.  He leant on the gate and narrowed his eyes as he scanned the nearby hills for any sign of life and then walked into the field, climbing a small hillock, where he had a better view over the surrounding fences and hedges back towards Dublin, and along the way they were going.   When he looked down again, Abi was smoothing out her dress and grinning up at him.
"Okay?" he asked and she nodded. 
"How much farther is it till we get there?" she asked, climbing to stand beside him.
Blue gazed along the road into the far distance.  "I'm not sure."  He frowned slightly for the sweep of the road began to look familiar yet at the same time the frown deepened as his sharp hearing alerted him to a faint noise.  "We've come quite a long way already," he said to cover his anxiety.
Aibreann hadn't noticed, she had her own concerns. "I'm hungry, Mister Finn."
He grinned at her. "There are some cookies in the car; would you like some?"
She nodded. "Yes, please," she said, and slipped her hand into his as they started down the slope towards the car.
Suddenly the buzzing that had been on the edge of Blue's hearing identified itself.  He stopped mid-stride and peered up into the sky, where he could see a distant smudge against the grey clouds.
A helijet –it's gotta be!  And what are the chances it isn't friendly?
He lengthened his stride with Abi trotting beside him, almost running to keep up. When he paused by the gate, she climbed on the wooden bars, swinging it back and forth as she chanted a rhyme to herself. 
"Quiet," he snapped.
She stared at him rebelliously, but seeing the stern expression on his face as he continued to stare into the distance, she said nothing. 
Blue could see the helijet coming from the east and following the road. 
Damn – I guess it was too good to last. 
He looked down at Abi.  "We need to hide.  I don't want that helicopter to see us.  Come - back against the hedge."
He lifted her off the gate and ducked down to minimise the chance of being spotted.  He found a shallow dip in the ground and crouched down with Aibreann between him and the hedge – and at that moment the sound of gunfire ricocheted along the road. 
The helijet was firing at the car – using the roadway to line up the shots as it approached. 
"Picksie!" Aibreann squealed and squirmed away from Blue's despairing grasp.  He struggled to his feet, slipping on the damp grass and, cursing, ran after her.  She raced back towards the car and was through the gate before he could stop her.
The helijet had turned and was making another sweep, the bullets creeping closer to the car – and Aibreann.
Blue darted forwards and grabbed the child from the front seat of the car, sweeping her into his arms as he sprinted for dear life away from the gate.  The force of the explosion as the car went up in flames knocked him off his feet.  He fell onto his hands and knees, winded, but knowing the danger they were in, grabbed the child again, stumbled upright, and forced himself to run faster than he'd ever gone before.
Aibreann screamed and clung to him as he slithered and dodged across the grass making for the other side of the field and a gap in the wall. There was just a chance that he could lose himself in the patchwork of small fields that covered the hillside.  No helicopter would be able to land in one of them, and beyond the final wall was a blanket of gorse and scrub that would provide some cover. 
All he had to do was get to it.
But even as he ran he realised he was an easy target for the chopper hovering overhead. He swerved down the slope, but the bullets came thick and close, forcing him back onto his original trajectory.  As he approached the gap in the wall, the helijet fired again, using its bullets to herd him higher up the incline where there was no hope of escape.
Finally reaching the wall some yards from the gap, Blue came to a halt and, thrusting Abi behind him, he stood to face the chopper, defiance apparent in every line of his body language.   Gasping for breath, he stared at the machine expecting every moment to see the tell-tale flash of the guns and feel the bullets tearing into him.
Nothing happened.
"Come on then!" he yelled, as he spread his arms in a gesture of surrender – although there was no submission in him as he taunted them.  "Finish it, you bastards!"  The chopper continued to hover out of the range of any gunshot, but close enough to kill him if it wanted. "What are you waiting for?"
"Mister Finn, don't.  Let's run away, please…" Abi pleaded, tugging at his jacket.
Blue continued staring at the helijet.   As he caught his breath and his pounding heartbeat slowed, the red mist of rage began to dissipate and his mind to function with its usual lucidity. 
He recognised the man at the controls and smiled ruefully.
Captain Black. 
Conrad Turner, the man who – according to the broadcast - had brought the Mysterons' retribution down on the unsuspecting and unprotected Earth, was his former field partner, and although he returned Blue's stare with unblinking eyes and an expressionless face, the American felt less intimidated.  He knew Conrad's bark had always been far worse than his bite and he'd long since lost the diffidence that had characterised the way the other Spectrum colour captains had treated the senior captain.
"What's stopping you, Conrad? You know I can't outrun a Spectrum helijet, I know I can't outrun it – so I'm not even going to try.  I won't play your stupid games.  If the last thing I can do to show my contempt of you and your alien masters is deny you your moment of triumph, then that's what I'll do," he said, hardly raising his voice over the throbbing of the 'copter blades, yet never doubting the Mysteron could hear him.
"That is something you cannot do, Earthman," said a familiar voice with a coldness that really did chill Blue's blood.
He turned his head and saw the unmistakable figure of Captain Scarlet standing nonchalantly in the gap between the fields. 
"The Mysterons will triumph.  They will have their revenge.  the Earth will pay for its unprovoked attack - there is nothing you can do to prevent it."
"So kill me," Blue said, drawing himself up to his full height and glaring at his erstwhile best friend with undisguised hatred.
Scarlet shook his head and pursed his full lips slightly, frowning at the older man with an expression akin to disappointment.
"Oh really.  It isn't like you to be melodramatic, Adam," he said, adding, "We have other plans for you."
"Have you?" Blue felt a thrill of fear-tainted anger wash over him.  "You don't want me dead, do you?"
Scarlet gave an encouraging and exceedingly patronising smile.  "Well done; you catch on quick."
"What is it to be then?  Some sort of alien 'Roman' triumph?  A show trial?  Followed by public humiliation and execution, like you gave Symphony, Harmony and the colonel?"
Scarlet moved forward slightly, closing the gap between him and Blue.  "Nothing so quick.  The Mysterons have vowed to eliminate all life on Earth, and we will, but revenge is sweeter when it is witnessed and understood by the victim. So you, my dear Adam, as the final representative of Spectrum – the organisation that instigated the unprovoked attack - and someone closely associated with Captain Black, will be the last living thing standing.  You will see it all disappear: men, women and children, animals and plants, insects, algae, microbes… There will be just you on this barren rock… and you will understand the power of the Mysterons.   Kind of appropriate, don't you think?"
"Go to Hell!"
"Not before you," Scarlet snapped in response.
Enraged by his taunting smile and the sadistic gleam in Scarlet's eyes, Blue launched himself at him like a man possessed, punching with all his might at the annoyingly superior face.  His fist connected and he felt a jolt of pleasure to see Scarlet's eyes screw shut as he was rocked back on his heels by the force of the blow.
They're Zombies, but they feel pain.  The thought was barely a conscious one, but it galvanised Blue to continue his attack.
Scarlet was obviously trying to focus and block the punches that were raining down on him, but his feet seemed rooted to the spot and his half-hearted parries were no barrier to Blue's rage-fuelled onslaught; he had gone beyond what he'd always considered the civilised rules of personal combat, and he laid in to his friend, punch after punch, wanting nothing more than to beat the arrogant Zombie into a pulp.  He saw pain and fear in Scarlet's sapphire-blue eyes as his lip split and his left eye started to close as it swelled, purple and bruised by the onslaught.  Blood ran from the broken, misshapen nose and at least two teeth sprayed from his mouth when Blue's fist slammed in from the side, crunching into the strong jaw.   
Still Scarlet remained frozen, defenceless against his attacker and still Blue kept punching, until his energy and anger faded and his adversary slumped to the ground.
  Blue was sobbing as he strove to draw breath when he finally stood over the prone body of Captain Scarlet.  He drove his booted foot into the man's ribs, feeling them crack as he made contact and hearing with an evil pleasure the grunt of pain that was forced from his foe's lips.
"That's for Sean." He kicked again.  "And that's for the colonel." Another kick. "That's for Harmony." He kept kicking, reciting the names of the friends now dead until, with his last strength, he stamped down on Scarlet's breast bone, which splintered beneath the grinding heel of the Spectrum boot.  "And that, you dirty, filthy, fucking bastard, is for Symphony!"
Blue stepped back from the bloody mess and stood shaking with exhaustion and spent fury.  He wiped the back of his bleeding hand across his mouth, as if to smother the sob that rose in his throat and stared at the swollen knuckles of his trembling hands, as if surprised to realise they were his own.  He closed his eyes and sighed out a last great surge of emotion.
Then, realising that this was not over yet, he glanced up at the helijet. Black had watched the whole fight without making any attempt to intervene.   Even now he was staring with detachment at the scene on the ground.
That apathy fired Blue's anger again.  Spectrum's officers had become a tight-knit band, each prepared to back the other against all risk of personal harm if it was necessary.  Black's reaction was yet another insult to all that they'd stood for.  He raised his blooded fist, the middle finger extended upright in a universally understood gesture of defiance and contempt. 
"Kill me now or fuck off!" he yelled, advancing towards the helijet. 
The helijet moved back, maintaining the distance between them, but showed no sign of leaving.
Blue was exhausted, physically, emotionally and mentally.  He stood, his shoulders bowed, and tried to make sense of the past few days.  He had no idea how long he remained there with Scarlet's bloody corpse at his feet, the blood seeping from the cuts and congealing on the pallid face – or what was left of it.
 It was the noise of Aibreann's sobbing that finally brought him back to senses.  "Mister Finn… Mister Finn; are you all right?"  she wailed.
He dragged his hand through his sweat-damp hair, wincing at the sting of the sweat in the cuts, and nodded.  "Let's go, Abi." He held out his hand to her.
She stared at him with fearful eyes, and shrank back against the wall.
Blue sighed, too tired to make allowances for the violence the child had just witnessed.  All he wanted now was to get away from this carnage and put as many miles between him and the Mysterons as he could.   "Come on, Aibreann," he ordered, more aggressively than he's intended. 
Reluctantly, she got to her feet and clutched the wretched rabbit to her with one arm.
"Where are we going?" she asked unhappily, as she made a wide detour of Scarlet's corpse and came to his side.  She reached up and took his bloodied hand in hers.
"Anywhere but here."
Blue turned and walked back towards the gate, Aibreann beside him.  The helijet stayed hovering over the field, and if Black was paying him any attention, Blue was unaware of it, and cared less.
Their car was still burning, a column of acrid black smoke billowing up into the grey skies.  There was no possibility of salvaging anything from the wreckage, and as he turned westward and started to walk as fast as Abi could along the road, Blue felt a numbing sense of hopelessness grip his mind and heart. 
He made no attempt at concealment: They know exactly where I am, so what's the point?
The clouds had rolled in over the hills and a grey mist was seeping into the valley; a fine drizzle drenched the couple and washed the splatters of Scarlet's blood from his hands, face and boots. 
Aibreann walked beside him without speaking, the pace he set was fast for her and she tired quickly, tripping over the frills of the elaborate dress so often that Blue lost patience and stopped to rip it off at her knee.  He looked up from his destruction to see unspeakable sadness in her childish face and a fear that brought tears welling up into his eyes.
"Ah, sweetheart," he said, wrapping her in a tight embrace.  "I'm sorry.  We'll get you plenty of pretty dresses… I promise."
"You're not cross with me, are you, Mister Finn?  'Cause I went to get Picksie?"
He shook his head.  "No; I'm not mad at you; just worried, and angry with the Mysterons.  Don't you worry Abi; they'll have to climb over my dead body to get to you."
She shook her head.  "Don't say that!"
He hugged her and tapped her nose with his finger.  "While there's life there's hope, Abi.  Come on, let's keep moving." 
Reassured, she gave a smile and took his hand again.  "I know I'll be all right with you, 'til I find mamaí," she announced.
Wishing he could share her uncritical confidence, Blue started off again, heading westward for the simple reason that he knew no other way would offer any greater chance of help and that, sooner or later, Black would rouse from his near-catatonic stupor and come after him.  He wanted to put as much distance between them as he could, and find somewhere safe for Abi.  However, his ever-rational mind nudged his conscience with the question of what would happen to her out here in the comparative wilderness, without someone to look after her.
Better a Mysteron than a slow death from exposure or starvation?
He shrugged the problem off.  It wasn't in his nature to give in without a fight, and as long as he could, he'd protect her. Beyond that, the future was in the lap of the gods.
The distant throb of an approaching helijet warned him that that future might not exist for too much longer. He swung Abi up onto his back and began to run, scrambling over a hedge and across a field.  There was a line of trees running up the gently sloping hillside and that would offer some shelter. 
Abi screamed and struggled when she recognised the menacing noise of the approaching engine.  Blue dragged her off his back and into his arms, using his body as a shield and she clung to his neck so tightly he almost choked; nevertheless, he carried on running, sheer willpower keeping him moving. 
Once more the helijet hung back, watching, threatening and almost herding him across the field.  He had no intention of being taken alive: not for him the humiliation of a show trial, or the bleak future Scarlet had described.  He still had a Spectrum pistol and enough ammunition to spare a couple of bullets for Abi and himself – when there really was no alternative.
The shelter of the trees was mere yards away when he glanced up, and saw a flash of red moving purposefully towards them from the sunken lane on the other side of the ridge.
Scarlet!
He was so surprised he stopped and stood with his mouth agape as he dragged air into his protesting lungs.  Aibreann stirred in his arms and peeped out.   They watched in fascinated fear as Captain Scarlet – as hale and hearty as he'd ever been – strolled towards them, his Spectrum pistol at the ready.
"You were dead," Blue whispered.
Scarlet pursed his lips and rolled his eyes heavenwards.
"Were – that is the operative word here.  The Mysterons have the power of reversing matter; surely you took that much in?  When they want it to, that includes living matter."
Blue remembered what had happened to President Younger, Indigo, Magenta and the rest.  "And if I kill you again?" he asked.  He shifted Abi's weight to his hip, and drew his own pistol.
"It'd be a waste of your time," Scarlet advised.  "Give up now, Adam, and we'll let you keep the kid.  You seem to have grown nauseatingly fond of her.  Resist and she will die… slowly."  He smiled as if that idea amused him.
 "Have you no compassion?" Blue raged, as Abi choked back her fear and clutched him even closer.
Scarlet appeared to give the matter some thought. "No," he said, shaking his head as if the fact surprised him.  "No, none at all." He gave Aibreann a knowing wink.
"Tell me what happened to the others," Blue demanded.   "I saw Indigo and Magenta, Green, Grey and most of the Cloudbase staff on the newscast.  But, Fawn, Brown and the other Angels?"
"Oh, Brown was the first to go… a slight miscalculation allowed President Younger to evade us for a while.  I am proud to say it was I who finally delivered him to the Mysterons.  As for the others, they're all gone, I'm afraid.  I buried Rhapsody only last week."
"At least you had the decency to give her a Christian burial," Blue said, wondering if somewhere in this menacing Scarlet-zombie, there still gleamed a spark of humanity.
Scarlet gave a brief snort of laughter.  "What makes you think she was dead?"
Watching the gloating pleasure that flooded into the face of the man he'd called his friend, Blue swore viciously under his breath.  Anguish at the fate of all the young women pilots they'd met when Spectrum was founded swept through him once more.  Even though the Angels had all been expert fliers, most of them with experience of security or military work, to him – and to all of the other colour-captains - they were primarily young women, each as vulnerable in their way as Aibreann and in just as much need of protection.  Besides, for Scarlet – as much as himself - there was the added weight of emotional ties.  Juliette Pontoin had been an old flame of Colonel Paul Metcalfe before they'd joined up, and he'd detected a soft spot in his friend for the youngest Angel, the charming Dianne Simms: the woman he now boasted of burying alive.
Following the grief came a tremendous rage. Blue fired two bullets in quick succession, straight at Scarlet's legs. The Englishman bellowed in agony and fell to the ground, writhing and grabbing at his shattered kneecaps. 
"Reverse that," Blue snarled, and jumped over the prone man to run as fast as he could down the bank and across the next field. 
<![if !supportEmptyParas]> <![endif]>

<![if !supportEmptyParas]> <![endif]>
Once more the helijet had remained overhead throughout this exchange, and now, even though the pilot watched the humans fleeing in their desperate bid for safety, he still did not attack.  The Mysterons still wanted this remaining Spectrum agent to witness their triumph, and Captain Black had his orders.
He looked down at the pitiable sight of Captain Scarlet still writhing and sobbing with the agony of his injuries and calmly turned the helijet's guns on him.  Scarlet's body jerked upwards from the impact of the bullets that ripped into him, and he lay in a tangled heap on the green grass amidst a puddle of vivid red blood.  
As if from nowhere, two bright rings of an electric green appeared some distance away and moved purposefully towards Captain Scarlet.  They travelled over the still form, shimmering and pulsating as they traced the contours of the body.  Moments later, Scarlet's china-blue eyes sprang open and he got to his feet. 
Black's dull voice echoed in Scarlet's mind, although the older man didn't speak. 
"You have been justly punished for your persistent failure to obey your orders.  You are not here to enjoy yourself, Captain Scarlet.  Until now the Mysterons have tolerated your insubordination, but for no longer.  You know what you must do; we need Captain Blue alive in order that we may come to understand the full extent of the emotions the Earthmen exhibit.   These emotions make all Earthmen inferior to the Mysterons, and you will no longer exhibit them.  Failure to comply will result in further punishment.   Nevertheless, our knowledge would be incomplete if we do not completely understand their function, therefore we shall observe Captain Blue closely as he witnesses the destruction of his planet so that our revenge will be complete."
"The Mysterons' orders will be obeyed," Scarlet replied, and then glared up at the helijet.  "I didn't see you doing anything about apprehending him."
"I have my orders," Black replied sombrely.  "Your only concern should be to obey yours."
"Don't be so bloody superior, Black.  The Mysterons created me as I am, neither of us can do anything about it.  I always get the results they demand, even if I do it in my own way."
Captain Black raised an exasperated eyebrow and said, "They went that way.  Get it right this time."
<![if !supportEmptyParas]> <![endif]>
Blue dropped Aibreann to the ground beneath the shelter of the trees at the top of the embankment and doubled over, dragging in lungfuls of air.   He was shaking with a combination of anger and despair. 
"Are we safe?" Abi asked, peering round the nearest tree back towards the field where the helijet still hovered.  The echo of a round of shots bounced off the trees.
"I have no idea; but I think we should keep moving." He straightened up and reached a hand to her. "Can you run with me for a while? I'm a bit tired to carry you right now."
She nodded. "You saved us," she stated in the obvious way of young children.
"For now."
She looked at his sweat-drenched face and asked, "Shall we rest here for a bit?"
"No; we need to put distance between us and them."
From ahead of them came a chilling interruption: 
"Good idea."
At the sound of Scarlet's voice Blue froze, and then immediately dived, pulling Abi with him and covering her with his body as bullets flew past. 
He rolled back down the bank and into the field, putting as much of a barrier as he could between themselves and Scarlet.  Once more he started running with the child in his arms. Glancing over his shoulder he saw Scarlet slithering down the bank after them. 
Desperately he looked for some cover and noticed a gap between the close-growing trees above them. He hoisted Abi as high as he could and threw her through it, scrambling up after her as she disappeared over the top and dropped down the other side.  They found themselves on the narrow road that ran between the two high tree-lined banks.  Ahead of them the branches reached overhead to create a living, green tunnel.
 It felt strangely familiar.
The road rose slightly and twisted around a sharp corner, so sweeping the child up again, Blue set off as fast as he could, hoping to be out of sight before Scarlet reached the gap.  Around the bend the road dipped suddenly towards a small ford, where the tree tunnel seemed so dense it all but blocked visibility beyond the stream. 
With an overwhelming sense of relief, Blue realised where he was.
"Muirin!" he gasped, as he struggled to reach the talisman she'd given him from the pocket of his uniform trousers.
Behind him he heard Scarlet calling for him to stop but he kept moving, reinvigorated by the anticipation of help.  Shots were fired and Blue staggered as one hit his shoulder.   He almost dropped Abi, who clung to him as he stumbled on into the water, the pearl clutched in his hand. Pain cascaded through him as he was hit again, and it was hard to move his legs. 
He sank to his knees, Aibreann falling from his arms. 
"Muirin!" he gasped, his voice no more than a croak.
He could hear more gunfire, but as he crawled from the ford and sank to his knees, finally spent, it grew more indistinct. Aibreann crawled beside him and lay with her arm around him as he collapsed face down onto the road.
His rasping breath was turning to sobs as pain began to burn into his consciousness and the cumulative exhaustion took its toll.   The last thing he remembered was the feeling of relief that it was over: he'd done his best, but whatever happened now, he couldn't run any more.
Everything went black. 
<![if !supportEmptyParas]> <![endif]>
<![if !supportEmptyParas]> <![endif]>

<![if !supportEmptyParas]> <![endif]>